Is it possible to get a residence permit if one of the relatives once lived on the territory of Ukraine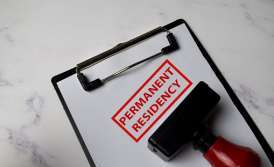 The legislation of Ukraine provides an opportunity for relatives of persons who have lived on the territory of the Ukrainian SSR for some period to obtain a residence permit. This procedure is not easy, but you can understand its features.
This text is being translated.
We are ready to help you!
Contact us by mail [email protected], by phone number +38 044 499 47 99or by filling out the form: