Features of the payment for registration of a representative office of a foreign company in Ukraine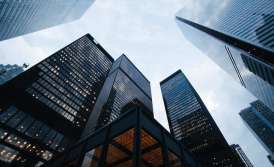 In one of our previous publications, we informed that in October 2019 the Cabinet of Ministers adopted a Resolution reducing the amount of official payment for the registration of representative offices of foreign companies.
This Resolution came into force on November 2, 2019, so now registration of foreign representative offices has become ten times cheaper.
We have disclosed the new price of registration of a foreign representative office here.
Today we would like to draw your attention to certain practical features that have already appeared in connection with the adoption of the Resolution.
Please note: Previously, the official registration fee had to be made in dollar currency from the account of the foreign company. Now payment shall be made in Ukrainian currency, UAH.
Thus, if a foreign company has no hryvnia account, this may complicate the process. The best option is that someone in Ukraine makes a payment on your behalf. That is why you should get the support of local specialists in advance, who will not only prepare and submit documents, but also take care of the whole registration procedure.
Our firm has been providing services for registration, maintenance and liquidation of foreign representative offices in Ukraine for many years. We are glad to share our experience in the following publications:
Is There A Limit On The Number Of Persons Who Can Be Employed By The Foreign Representative Office?
Permanent Or Non-Permanent Representative Office?
Most Common Mistakes When Starting A Representative Office In Ukraine
If you want to register your companyєs representative office in Ukraine quickly and easily, don't hesitate to contact us!
We are ready to help you!
Contact us by mail [email protected], by phone number +38 044 499 47 99or by filling out the form: