Comparison of LLC and representative office (RO) in Ukraine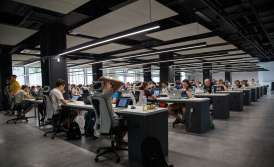 Legal form of presence is among many questions that a foreign company needs to know answer to before entering Ukrainian market. Unsurprisingly that's one of common questions that many of our foreign Clients initially have.

In most cases the choice is among:
Limited liability company - LCC (subsidiary in Ukraine);
Permanent (commercial) representative office.
We decided to publish some differences between the forms. You may find comparative table below.

LCC and representative office – differences (Ukraine):



LLC (subsidiary)





Permanent representative office



Nature

It's a legal entity, an independent participant in all relations

It's not a legal entity, so in all relations it acts on behalf of foreign company (for expamle, in all contracts a foreign company is a party of a contract but not a Ukrainian office)

Founder /owner
A foreign company is a founder. Ukrainian LLC (corporate rights) can be sold at any moment.

Thus, LLC provides a possibility to sell subsidiary in Ukraine or its part.


A foreign company is a founder but there is no chance to sell Ukrainian office.




Lack of right to sell.



Acts due to
Charter



There are powers of a head body and other aspects of work in a charter.

Power of attorney or statute of the representative office (if there is one)

A scope of powers of the head is stipulated in the letter of attorney. A statute can regulate procedures and other aspects of functioning.


Property in Ukraine
Ukrainian subsidiary is able to be an owner as well as foreign company.

When Ukrainian LLC is an owner of the property a foreign office loose a possibility of direct control over it.



Foreign company is an owner



It can be often used as a way to protect the property.

Responsibility
Is limited to property of a subsidiary

This minimizes risks of parent company.


A foreign company is responsible


This make a company to take serious risks.


License (permits)
obtainment
Can obtain licenses

LLC has a possibility to execute licensed ecomonic activities.


Can't obtain licenses

There is no possibility to perform licensed activities.
Non-resident employees

A work permit should be obtained for each foreigner

It's quite uneasy and pricey procedure (it takes near 1 month, state fee - close to 600 USD). It lasts only 1 year.


Special cards are issued for every employee


The cards are easy to obtain without any state fees during 3 weeks.

Moreover, the office can invite foreigner with provision of long-term visa.


Employment record book
Filled up by LLC

Can't be filled up by workers of an office

A contract with state agency should be signed with this aim.

Additional legal entities
LLC can establish another LLC

The possibility can be useful with the aim of business structuring, risks minimization, tax optimization and other.

Rep. office can not be a founder of legal entities

Regional structure
Has a right to create branches and representative offices in Ukraine

There is a feasibility to spead activity into different regions of Ukraine lawfully.


No branches and representative offices


Presence in another region will demand one more pepresentative office.

We'd like to emphasize that LLC registration is rather simple and inexpensive procedure: it usually takes up to 2 weeks, official fee - 20 USD. While for pepresentatnive office accreditaion only Ministry of Economic Development and Trade of Ukraine has 3 months, state fee - 2 500 USD.

Thus, we can see that comparison of LLC and representative office in Ukraine shows that subsidiary has number of advantages, while some features of RO can be really importnat for some companies entering Ukrainian market.

That is why a final choice is usually done only after analysis of future activities and estimation of other factors (listed and unlisted ones).

There are cases when LLC and RO should work simultaniously to use all advantages and minimize disadvantages of each form.

Our law firm provides legal support for foreign business in Ukraine.

Contact us for any further information.

More:

- LLC registration;

- RO registration.
We are ready to help you!
Contact us by mail [email protected], by phone number +38 044 499 47 99or by filling out the form:
We are ready to help you!
Contact us by mail [email protected], by phone number +38 044 499 47 99or by filling out the form: