Obtaining permission from the fire supervision authority to open a restaurant in Kyiv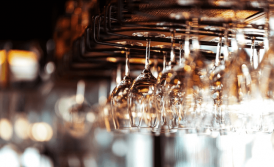 The opening of a future restaurant begins with the selection of a specific room for the establishment, which depends on the class chosen and the type of restaurant planned.
The primary permit document for starting work in the premises is the Declaration of Conformity of the material and technical base of the enterprise with the current requirements of the legislation governing fire safety issues, or as it is abbreviated as the Fire Declaration.
This text is being translated.
We are ready to help you!
Contact us by mail [email protected], by phone number +38 044 499 47 99or by filling out the form: