Registration of an enterprise with foreign investment in Ukraine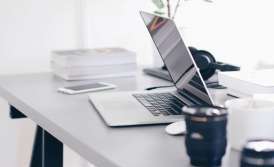 Today, Ukraine is an attractive place for foreign investment for many reasons:
Large number of highly qualified personnel at a lower cost of labor;

Advantageous geographic location and natural resources;

Developed transportation system;

Favorable tax environment, tax advantages for certain activities (including IT);

Agreement on avoidance of double taxation with more than 70 countries;

Developed banking system.
At the same time, there are many ways of starting a business in Ukraine — it can be a subsidiary of a foreign legal entity, a representative office, a company registered in the name of a foreign founder, etc. The choice of the form for starting a business in Ukraine depends only on your desire, plans for doing business and certain procedural aspects.
Note: Representative offices cannot conduct most types of activity subject to licensing in Ukraine.
In this article we will elaborate on the procedure for registering a company with foreign investments in Ukraine. You will learn in what situations it is profitable, what business can be conducted through such companies and how much it will cost to register a business in Ukraine.
If you would like to receive information regarding your business and its registration in Ukraine, please contact our lawyers for personal consultation. We are a ready-made team of project managers, lawyers and accountants who will take on the organization of personnel and accounting issues, password management, and also provide answers to any legal questions.
You may also like: How to Find an Outsourced Accountant for Business in Ukraine?
What is a company with foreign investment in Ukraine, and what is the registration procedure?
A company with foreign investment is a company of any organizational and legal form with 10% and more of foreign part of the capital.
As soon as foreign capital (investment) is credited to the company's account, it acquires the status of a company with foreign investment. In this case, part of the capital is referred to as an investment, and the person who contributed it (both physical and legal foreign person) is called a foreign investor.
In fact, any foreign entrepreneur or a legal person, can become a founder (even a sole founder) of a Ukrainian company, and form the authorized share capital of the company through investment.
Foreign investors in Ukraine can be:
foreign legal entities;

foreign individuals who do not have a Permanent Residence Permit in Ukraine;

Foreign non-governmental organizations and individual entities that may become investors in accordance with the laws of Ukraine.
Note: A person may become a foreign investor in Ukraine not only through the registration of the company, but also through the purchase of ready-made business, or a share of the operating company.
If a contribution to the capital is made specifically as a foreign investment, in certain cases this may give certain benefits. For example, if a foreign investor imports property (from abroad) as a contribution to the fund, provided that it is not goods, such property will be exempt from customs duty. This can be extremely advantageous if the branch or subsidiary company requires specific equipment.
Documents needed to register a company with foreign investment:
Foreign founder's passport, or a document on registration of a foreign legal entity (depending on the founder of the Ukrainian company);

TIN for all founders, physical persons, (a foreign founder must obtain this code in advance);

Extract from the commercial, banking or court register in the country of the founder's residence;

Copy of the foreign company's articles of association;

Details of all ultimate beneficiaries, including for the foreign entity;

Passport and TIN for the director and accountant (if any).
Please note! All documents issued abroad must be translated into Ukrainian language and legalized in the established way. Our lawyers necessarily advise on the preparation of a package of documents for each country, and provide the services of proven translators and partners.
The procedure of registration of a company with foreign investments is as follows:
Preparation of package of documents from foreign founder, filling of registration forms, development of constituent documents for Ukrainian company - 1 business day;

Submission of documents to the registrar in Ukraine - 1 business day;

Formation of the company's authorized share capital - the state provides for 6 months, the speed depends on the ability of the founder to come to Ukraine and open a bank account;

Registration of the company in the bodies of tax control and statistics - automatically at registration.
Please note! You don't need to come to Ukraine for a long period of time to register a company here - the whole procedure can be carried out by a representative on the basis of the power of attorney. The only operation which requires the personal presence of the founder is opening of a company account. But with the right organization it can be done in 1 day.
You may also like: What Legal Structure to Choose for a Business in Ukraine?
What should be taken into account when registering a company with foreign investment in Ukraine?
There are many legal aspects that need to be taken into account during registration of business with foreign capital in Ukraine. The right strategy and consideration of all these nuances will help you to start your business in Ukraine without any problems, and on favorable conditions for you.
Authorized fund of the company with foreign investment.
An authorized fund can be formed not only in money but also in property. Thus, if you want to form just in money, the algorithm of your actions will look as follows: the currency which has been transferred from the account of the foreign businessman from abroad is transferred to the account. There is a second option: you can transfer money to the company's account from a special account, which was opened by a foreign investor in Ukraine.
The money can be invested either in a specified foreign currency (euro or dollar).
Foreign director.
When registering a company in Ukraine you have to nominate a director. In this case it has to be a citizen of Ukraine. If you want to make a trusted foreigner as a director - he/she must obtain a TID and a Work Permit, after that a foreigner can replace the Ukrainian director.
In such situations we offer the services of our nominee director, who will hold this position until your specialist obtains a Work Permit in Ukraine.
Obtaining VAT for the Ukrainian company.
If you are planning to conduct your business in such a way that your contractors will be legal entities — holders of the status of VAT payer, you will also need such a status. In this case you should note that you will not be able to obtain VAT immediately upon registration. Although today it is easier than it was a couple of years ago, you may apply for the VAT status upon registration by filling out the form the established way, but you will have to wait for at least a week.
The choice of taxation scheme for the company depends on the planned sources of funding, the expected number of employees and their wages. Our lawyers will help you choose the best system and provide recommendations on how to optimize the taxation of your business in Ukraine.
Note: Registration of the company with foreign investment over 100 thousand dollars, where the founder is a foreign natural person, gives the founder the right to obtain a Permanent Residence Permit in Ukraine.
Of course, in this article we have covered only the most common issues that arise during the registration of foreign business in Ukraine. Each case is unique, and our company can find the best way to achieve your specific goal.
We offer the following business registration services in Ukraine:
Legal consultation on business registration, including companies with foreign investment in Ukraine;

Registration of the company or representative office in Ukraine;

Assistance with the formation of the capital of the company with foreign investments;

Assistance in choosing the optimal scheme of taxation and obtaining the necessary tax status;

Assistance with staffing issues;

Services of nominal director, if necessary;

Accounting services;

Assistance with obtaining licenses or any other permissive documents for your business in Ukraine;

Employment of foreign workers in the Ukrainian company;

Finding optimal legal solutions for your business in Ukraine.
The price of our company's services can be found here, or you can contact our specialists to form a personal package of services.
Do you want to register a company in Ukraine? Don't hesitate to contact us! We will not only register your business, but also provide legal support for its successful launch.
Didn't find an answer to your question?

We are ready to help you!
Contact us by mail [email protected] or by filling out the form: