Cash register for FOP (Sole proprietorship). New law on cash registers and electronic checks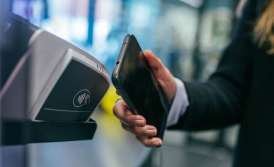 Today we will elaborate on the much-hyped Law on Cash Registers. The topic will be useful to absolutely everyone who is engaged in business activities.
All companies involved in trade, catering or service provision, which accept cash or card payments, must have a physical or online cash register.
A physical cash register is a cash register registered with the tax authority and connected to the internet, which issues an actual bill when buying or providing services.
An online cash register is an application that can be installed on the telephone, the program of which will issue an electronic check, transmitting information about the purchase to the State Tax Service.
Who will be affected by the Law on Cash Registers
The law is aimed at entrepreneurs who are registered as sole proprietors of the II, III and IV groups.
For example, the following categories of businesses will have to install a cash register, regardless of their turnover:
Businesses that provide healthcare services;
Jewellery stores;
Consignment stores;
Travel agencies;
Restaurants;
Hotels.
Please note! If your business activity is not related to the sale of complex equipment and medicines, and your income does not exceed UAH 1 million per year, then you don't need to install a cash register until 2021.
You may also like: Source Documents For Sole Proprietors
What are the penalties for failure to install the cash registers
The new law provides for a fine for failure to install a cash register, which amounts to UAH 1. It may seem to be a joke. But in fact, the amount of UAH 1 is charged from the first transaction without a check, all subsequent sales will be fined at the rate of 150% of the price of each individual sale.
If the check is not issued or if it is not issued in the proper form, the buyer may complain to the tax office. After the complaint is reviewed and satisfied, the seller will have to reimburse the buyer for the price of the goods or services, as well as pay a fine for the first transaction without a cash register and for subsequent transactions.
If you want to know more about the cash register installation process for your business, please call us!


We are ready to help you!
Contact us by mail

[email protected]

or by filling out the form:
We are ready to help you!
Contact us by mail [email protected] or by filling out the form: