What Are Source Documents Needed for A Sole Proprietorship In Ukraine?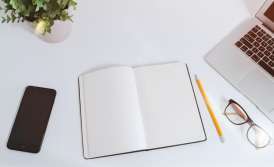 One of the most common mistakes made by sole proprietors when carrying on their business activity is the lack of documentation for transactions.
Although they are not required by law to maintain accounting records, sole proprietors, like any other business entities, are required to maintain primary accounting for its activities.
In particular, due to the requirements of the tax legislation, except for the ledger of income and expenditures:
A sole proprietor, a single tax payer, is obliged to document all its transactions related to the receipt of income;
A sole proprietor on the general taxation system shall document all transactions related to both its income and expenditures.
Moreover, a sole proprietor may be held liable for the absence of source documents and charged with tax or administrative offences.
You may also like: Business Registration On A Turnkey Basis
What are source documents needed for a sole proprietorship?
There is no single document that contains a complete list of source documents needed for a sole proprietorship in Ukraine. It can be formed only through experience, based on requests from state authorities and the requirements of various regulations.
The generally accepted source documents are:
Agreements;
Shipping documents;
Bank receipts;
Settlement documents or any other document that contains information about the transaction and is properly executed (contains mandatory bank details, signatures, etc.).
The execution and formation of source documents may seem complex, but with a few basic rules, work can be done quickly and won't cause any problems in the future.
Our lawyers can provide you with full information on the rules of source documents formation and business activity of the sole proprietorship.
Remember that it is extremely important to:
always receive documents from suppliers for the goods received;
not to postpone the registration at a later date, but to record all information during the transaction, or immediately after its completion.
remember about the mandatory details, which make the paper a proper source document.
If you want to receive consultation on source documents needed for a sole proprietor in Ukraine, don't hesitate to contact us!
We are ready to help you!
Contact us by mail [email protected] or by filling out the form: