Everything you wanted to know about LLC registration in Ukraine. Best publications for 2022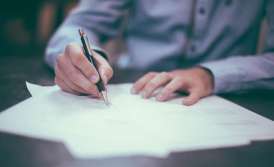 The registration of an LLC is one of the most frequently provided services of our company. Over the years, we have accumulated a wealth of experience in this area and various interesting cases.
Our lawyers describe their experience in articles that you can find on our website in the Useful Information section. We decided to collect for you a digest of the best publications of 2021, which will help you find answers to various questions regarding the registration of an LLC in Ukraine.
Answers to questions about the LLC registration procedure in Ukraine
Interesting details of LLC activity in Ukraine
If you want to register a sole proprietorship or an LLC easily and quickly, don't hesitate to call us. Sign up for our newsletters so you do not miss our new useful publications!
We are ready to help you!
Contact us by mail [email protected], by phone number +38 044 499 47 99or by filling out the form: