Legal Advice Online - Solving Your Issues In A Convenient Way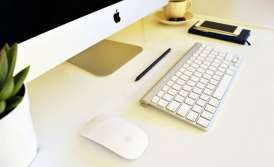 Do you have a legal problem, but have no idea where to look for an answer? Legal advice is a direct way to solve such a problem. All that remains is to decide where to go and in what form to order such advice.
Our lawyers offer legal consultations both in our office and online, which is becoming more and more relevant service.
Why is legal advice online a good solution?
The main advantage of legal advice online is that it solves several problems at once:
Lack of opportunity to get a consultation with a specialized specialist due to the fact that you live in another city or country;

Lack of time to visit a lawyer and as a result - constant postponement of the problem;

Lack of opportunity to visit a lawyer due to quarantine restrictions or health conditions.
You may also like: How To Start Foreign Language Courses?
Can an online consultation be as helpful as an office meeting? Are there significant differences?
Legal advice online consists of the same steps and will give you exactly the same benefit as meeting in the office. The conversation with the lawyer will not differ depending on whether you are in the same room with him/her or not.
And if there is no difference, then why put the brakes on the case just because there is no opportunity to meet, you live far away, or just no time due to a busy schedule? Online consultation is a conversation with a lawyer at a place and time convenient for you.
What kind of online consultations do we offer?
Our lawyers can offer you:
Online consultations on tax law;

Online consultations on land law;

Online consultations on employment law and the organization of accounting or personnel accounting of your company;

Online consultations on the registration and liquidation of businesses in Ukraine;

Online consultations for obtaining a residence permit in Ukraine or other ways of legalizing your stay in Ukraine;

Online consultations on registration of trademark in Ukraine and other ways of your brand protection;

Online consultations on the procedure for obtaining any licenses and permits for your business, such as a Medical License, Electricity Supply License, Security Services License, etc;

Online consultations on buying and checking real estate in Ukraine;

etc.
Thus, we are contacted by doctors from many regions of Ukraine who want to obtain a license. The lawyer will conduct an initial conversation online, clarifying such basic questions as the specialty for obtaining the license, the availability and structure of the doctor's office, and equipment. The lawyer will be able to analyze the doctor's compliance with the requirements of the licensing authority and will guide the Client on the procedure for obtaining the license.
The same applies, for example, to the issues of starting a pharmacy in Kyiv or other regions of Ukraine. The lawyer will easily conduct online consultation, evaluating your documents on the premises, personnel and will give recommendations concerning further actions.
Please note!
As well as when ordering any introductory consultation at our firm, if you further order the main service (for example, obtaining a license or legal support), the cost of online consultation will be included in the service price.

How does legal consultation online work?
If you need online consultation and you are fine with its price, mentioned by our manager or specified on the website, then the procedure is as follows:
You will get a personal Client Manager, whose task is to organize a meeting with a lawyer at a convenient time for you and give the lawyer all the information he/she needs to analyze your situation;

The Client Manager will contact you and coordinate with you the most convenient way to hold the consultation: by phone, via Zoom, Viber or Skype. Most frequently, we use Zoom for such purposes, due to its convenient functionality;

The Client Manager will instruct you on how to install and configure the software (e.g., Zoom) you need for the consultation, if you don't have it installed;

The Client Manager will coordinate with you the time of the consultation and give you 10-20 minutes advance notice;

The lawyer will conduct the consultation and provide answers to the questions, focusing on your ultimate goal.
If your question is of a "one-time" nature - that is, it can be resolved by the answer of a professional lawyer, you will receive such an answer at our consultation. If necessary, we can also send you a written summary of the consultation or a recording of the video consultation.
If the solution of your issue requires a number of actions - we will provide you with a step-by-step plan to achieve the result and tell you how we can ensure its implementation.
Please note! If your question is difficult or non-standard, its solution requires a complex plan of actions, for example, you want to engage in activity, rare or complicated in Ukraine, for example, processing of hazardous waste, in this case, you need a detailed instruction on the steps and their cost, as well as the best way to obtain a license. Our lawyers can also provide such advice. It is called the "Roadmap' and provided in writing.
You may also like: Pravova Dopomoga Loyalty Program
Advantages of an online consultation with our lawyers.
Time savings - no need to spend time on the road;

Quick access to the knowledge and experience of our specialized lawyers with 13 years of experience;

Comfort - the consultation will be held at a convenient time for you;

Specialist for any business request - we work with a wide range of specialists in different areas of law;

Easy problem solving - we will offer the best option, explaining to you all the subtle aspects of the situation and its solution.
What is the cost of online legal advice?
The price of online legal consultation starts at UAH 2,500. The price of the Roadmap starts from USD 300.
The price of the legal consultation will depend on the complexity of your question and the final result you want to obtain. You can familiarize yourself with the types of consultations and their cost here.
Please note! If after the online consultation you decide to order the "main" service, i.e. further legal support form our firm, the cost of the online consultation will be included in the service price.
Do you want to get legal advice online? Don't hesitate to contact our specialists!
We will help you find a way out of a situation, if your problem is solvable with the help of a qualified consultation of a lawyer, and offer the best options for solving the problem, if it requires further legal support.
Need more information?
We are ready to help you!
Contact us by mail [email protected] or by filling out the form: