Legal outsourcing: what does it include and who is it suitable for?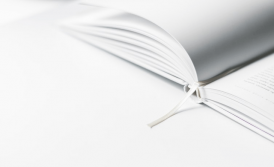 Legal outsourcing in Kyiv and Ukraine is a qualified legal consulting assistance, which ensures safe development of small and medium-sized businesses.
What is legal outsourcing?
The need for legal outsourcing may arise when your business faces a complex legal issue that you are unable to resolve on your own.
Such a situation can occur regardless of whether you have an in-house lawyer or not. After all, working for your business, an in-house lawyer has certain specific skills and specializations tailored to solve day-to-day problems. When there are complex issues, such as working with the tax or other regulatory agencies, or, say, the need to obtain a license - to solve a problem effectively, they need to use a range of different skills.
Legal outsourcing is a chance to get highly professional legal support without hiring a whole legal department.
In fact, the need for legal outsourcing services in Ukraine may arise in the following cases:
If you have a complex but one-time issue: you need to obtain a permit (license, certificate), register a specific organization (trade union, employers' association, political party, etc.), get specific advice (for example, on taxation in Poland), conduct tax optimization of business, resolve a conflict with a state authority or a contractor - it can be solved through project work with a lawyer.
In this case, it will not be considered a business support service, you can get a one-time legal service for any issue, at a pre-agreed price.
If by the nature of business or because of the organizational structure of the business, you do not want to employ a whole staff of lawyers, but a number of team members always needs legal backup, which, for example, you would like to assign to a lawyer directly (as if he/she was on staff) - you can consider a basic scheme of legal support services for your business.
This service can be used on a monthly or quarterly basis, and will consist of hours our lawyer spends on handling your issues. Essentially, you provide our firm with any issues that you feel require legal control and assistance, and we answer them.
If you are just entering the Ukrainian market, or, having worked for some time, are already well aware that the quality accountant + lawyer tandem is expensive - you can get these services outsourced in one place - in our company.
The business legal support service implies joint work of a lawyer and a trusted accountant on a number of issues: keeping company accounts, personnel accounting, filing statements, etc.
In this case, the lawyer acts as an advisor to the accountant, a supervisor, and is primarily responsible for the legal security of the company.
Who should consider legal outsourcing?
Legal outsourcing will benefit those entrepreneurs who:
Starting to work on the Ukrainian market and can't hire a staff of lawyers in different specialties;
Have a well-developed business and want to have a quality legal advisor on a permanent basis;
Understand the expediency of outsourcing part of its tasks in order to optimize the number of employees and related expenses;
Face complicated legal problems in conducting complex procedural or licensing activities in Ukraine (import of medicines, large business projects, import of hazardous substances, etc.).
You may also like: When Will You Have to Switch to VAT in Ukraine?
What are the advantages of legal outsourcing?
No need to pay an entire legal department's salary
Your request will be processed within the desired deadline
No need to provide lawyers with office space or equipment
No vacation or sick leave costs
You have a staff of lawyers with specialists in a wide variety of areas who work on other assignments in their spare time and increase their expertise to be even more useful to you next time.
You may also like: Outsourced Accountant: The Rules of Work
How to choose a legal outsourcing company?
Despite the many obvious advantages, the choice of legal outsourcing may be associated with the following dangers and concerns:
Amateurs or lawyers providing inadequate services - this problem can only be solved by a quality filter and selection of legal counsel, as well as by trial and error;
Responsiveness will be lower than that of an in-house lawyer - this is the fear of many entrepreneurs who want to have a lawyer close at hand. But today, the problem of communication is solved very easily with the help of technical means, and promptness depends only on the agreed deadlines and proper understanding of the Client's goals by the lawyer;
Showing the company's inner life to someone out of staff is an extremely important point, and a legitimate concern. But here, too, you can protect yourself by signing a detailed service agreement and an NDA agreement, if necessary.
So when talking to a possible legal contractor, you should pay attention to the following factors:
Are there any publications on the company's website that reveal the competence of lawyers, are you interested in reading them, how many there are, when the first one appeared, and what is their frequency;
Does the lawyer or law firm take responsibility, and for what results, check the agreement, if any;
Are there any reviews on the company on the Internet, how many of them and what they are;
Does the law firm have the specialists you need? Is there information about them on the website;
Whether the law firm is willing to sign a detailed agreement with you that protects your interests.
Legal outsourcing fees in Kyiv.
The price of legal services is formed based on the needs of your business. Each business is unique and requires its own approach and pricing.
We offer basic service packages, which can be found here.
Start - from USD 550 per month
Basic - from USD 1,000 per month
Premium - from USD 2,300 per month
Packages can vary, depending on what kind of legal protection and assistance you need. Legal services may include:
Advising on the company's business activity;
Drafting of agreements, review of existing company agreements, participation of a lawyer in business negotiations;
Representation of the company's interests in state bodies, including in court;
Legal assistance during inspections, including those of the State Labor Inspectorate, licensing and tax inspections;
Complex personnel and accounting services for the company, etc.
Do you consider outsourcing a professional lawyer to protect your business? Don't hesitate to contact us - our specialist will offer you the best options for solving the problem and will suggest exactly what you need.
Didn't find an answer to your question?
Please check the price of legal outsourcing service here.
We are ready to help you!
Contact us by mail [email protected] or by filling out the form: