Registered Ukrainian NGO in the environmental field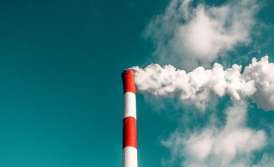 In October 2012 our firm was addressed by a Client who wanted to found all-Ukrainian non-governmental organization for protection of citizens' environmental interests.
Peculiarities of this NGO registration in Ukraine
The Client had a number of particular requests for order and procedure of management bodies of the organization formation;
On January the 1st a new law of Ukraine "On public associations" entered into force and according to it registration of public association with all-Ukrainian status became much more complicated.
Thus we had about two months to:

Prepare documents;
Organize their signing (including making all the arrangements about protocols signing by local cells of the organization);
Obtainment of organization registration certificate.
At the same time we could not allow to get a denial decision about registration from State Registration Service of Ukraine (since the Client would have to collect completely different set of documents in 2013).

Our legal experts organized the entire process so that on December 11th 2012 (less than two month from the moment when our firm was addressed by the Client) the State Registration Service of Ukraine made a positive decision about registration of All-Ukrainian non-governmental organization "Association of Ukrainian enterprises ecological modernization".
We are ready to help you!
Contact us by mail [email protected], by phone number +38 044 499 47 99or by filling out the form: