We helped an international construction company to obtain construction license in Ukraine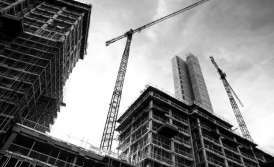 We were addressed by a Client, an international construction company that specialized in construction of medical establishments.

The Client wanted to participate in government procurement for construction of medical establishments all around Ukraine and in order to do so it needed to obtain construction license in Ukraine which would include quite complicated and specific list of works.

Legal experts of our law firm drafted all the documents which were required for the license obtainment and also supported their consideration in an expert center and body of licensing.

As the result of our lawyers' work the Client obtained the license that included complete list of requested types of works after the first session of the commission which allowed it to take part in government procurement in Ukraine.



We are ready to help you!
Contact us by mail [email protected] or by filling out the form: