Our attorneys helped to amend charter of Ukrainian sport federation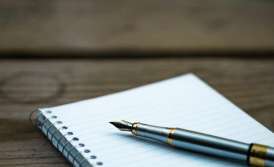 Changes to the statute of sports federations
At the beginning of May 2014, our company was contacted by a non-governmental organization, a sports federation, for amending its Charter and other constituent documents.
The organisation needed legal support and assistance due to many factors. First, the governing bodies of the non-governmental organization did not actually function, and the Federation Board did not have any meetings for more than four years, although the Charter envisaged that the meetings shall be held at least four times a year. This circumstance could not but affect the achievement of the Federation's mission.
Second, in early 2013, some important changes were introduced to the law of Ukraine that regulates the activities of sports federations and non-governmental organizations. The law also stipulates that the Charters shall be brought in line with the new requirements within five years. Moreover, if a non-governmental organization has all-Ukrainian status, any delays in this regard may result in losing the status in 2014.
The NGO has been unsuccessfully trying to make changes to the CEO and Chair of the Board for almost two years. However, the organisation failed to achieve the desired results due to inaccurate drafting of documents and improper convention of the general meeting of the NGO members.
The company's lawyers have not only developed a new Charter edition in accordance with all the Client's requests and the applicable law, but also carried out a legal audit of the constituent documents and helped the Client understand and properly organize the general meeting of the NGO members. A a next step, our lawyers assisted the Client in drafting a set of documents required to register changes to the governing bodies.
Our specialists ensured the successful registration of all necessary amendments to the NGO Charter and its governing bodies. They completed the entire procedure, as well as found all the required records in the archives of the Ministry of Justice of Ukraine and changed the non-profit certificate within just one month. The Client was especially pleased with the fact that they didn't have to personally communicate with the state authorities to ensure all changes.
We are ready to help you!
Contact us by mail [email protected], by phone number +38 044 499 47 99or by filling out the form: