News on the procedure of getting a precursor chemicals license in 2017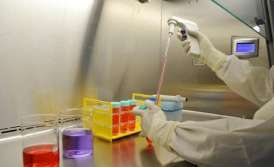 We got five precursor chemicals licenses in 2017. There were Clients from all over Ukraine – a big company from Odessa, which is known at post-Soviet countries, from Kirovograd, Dnipropetrovsk, Luhansk regions and from Kyiv.
The main feature of 2017 year is cancellation of paper licenses and changing to a new digital type of licenses. Most of licenses for different activities are orders on issuance licenses which are published on the official web-sites. State Service of Ukraine on Medicines and Drugs Control is a licensing body in this sphere.
There is also a new way for making an official license fee. If previously you had to pay after getting a positive decision, search for bank details on the official web-sites, pay through them and submit a bank check to the state body for a license or before it was signed, now the bank details must be published on the web-site of the licensing bode according to the Article 13 of the Law of Ukraine "On licensing types of economic activity". Moreover a licensee is not obliged to provide the licensing bodies with conformation about it. However, he is obliged to pay an official license fee during 10 business days since the moment of publishing an order on their web-site. If a licensee doesn't pay during this period then a license can be revoked. For example, a licensee can work some time without making payment but it is just until the first examination.
Among other novelties there is requirement to have a worker with a chemical education. If previously licensees didn't follow this rule and there were no requirement for an education at all, we wrote an article
about it
, now it is preferred for a head of a company to have this education or at least have one worker with a chemical education.
We will examine one of the most significant features of this licensing body. According to the Article 11 of the Law of Ukraine "On licensing types of economic activity" there is a prohibition to demand originals of documents from licensees, except required documents which were drafted by a licensee. Officials don't have a right for this. But the licensing body still continues to ask for originals of a medicine certificate and a certificate on absence of corruption offences.
Our lawyers always know about all novations in this sphere and they are ready to provide you with a full professional legal support in getting a precursor chemicals license.
You can find out about our services via
this link.


We are ready to help you!
Contact us by mail [email protected], by phone number +38 044 499 47 99or by filling out the form: