Provided legal support for a subsidiary of a large Chinese construction company in Ukraine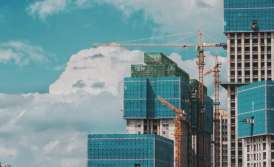 In June of 2018 our firm became a legal advisor to a key player on the construction market in China that was entering Ukrainian market. Key feature of the project was strict deadlines for obtainment of permits since among other things entry on the market was due to an announcement of public procurement for involvement of outside contractors for construction works on gas fields in Eastern Ukraine.
The client has already registered a business entity at the time of contacting our firm and was interested mainly in the possibility of obtaining a construction license, which would:
comply with the requirements of tender documentation, namely: rating the complexity of construction SS3, presence in annex to the construction license of such obligatory types of works as the construction of steel, stone and wooden structures, the development of mines and structures, road construction, etc.;
be obtained on time, before the end of the submission of tender offers.
After clarifying the key requirements for the license and obtaining the relevant documents and information from the client, our lawyers have swiftly drafted a set of documents for submission to the licensing authority – SACI (State Architectural and Construction Inspectorate of Ukraine). Due to the speed and legal correctness of the preparation of documents, the necessary license was obtained in less than a month, which, taking into consideration specific nature of the service, is a good result that fully satisfied the client and allowed to take part in the public procurement.
Our further cooperation included legal work on increasing the authorized capital of the client's company and consisted of:
a consultative stage, during which different options for increasing the capital were considered, including contribution of property and other various assets;
the stage of drafting documents during which a new charter, minutes and other necessary documents were prepared;
the registration stage, where our lawyers directly performed registration actions at the relevant public administration.
Besides the above mentioned work, our lawyers helped the client with the following legal tasks at different stages:
selection and change / addition of types of business activities in accordance with the official classifier;
change of company manager;
solving a number of issues in the field of tax law, including the possibility of urgent obtainment of the status of VAT payer (value-added tax) for conducting a number of business transactions;
obtaining a number of permits and certificates from public authorities.
You can read more information on legal experience and services of our firm in the sphere of construction under the following links:
Experience of our specialists in obtaining a construction license
General contractor in construction
We are ready to help you!
Contact us by mail [email protected] or by filling out the form: