Overview of our practical experience of NGO registration in 2017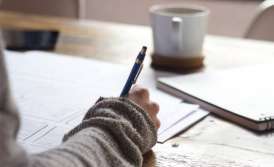 In 2017 our firm helped to register eight NGOs in different districts of the city of Kiev and the Kiev region. Despite the fact that in 2017 the certain changes were introduced into the Law of Ukraine "On non-governmental organizations", the main provisions for the creation and activities of NGOs have not changed. As well as the practice of the bodies of the Ministry of Justice of Ukraine on registration of NGOs.

All organizations registered by us obtained the status of non-profitability. After all, the procedure of registration of a NGOs includes not only its direct registration in the bodies of the Ministry of Justice, but also the inclusion in the register of non-profit institutions and organizations in the relevant bodies of the State Fiscal Service of Ukraine. In addition, our company has provided several organizations with assistance in entering the register of volunteer organizations of the Ministry of Social Policy of Ukraine. This is important, for example, in the case of cooperation of these NGOs with foreign sponsors. The status of the volunteer organization also gives an opportunity to legalize the stay of foreign volunteers in Ukraine by obtaining a residence permit in Ukraine for the period of participation in local programs of assistance to needy strata of the population, etc. More information on the procedure for obtaining a residence permit by volunteering can be found by follwoing the link.

Also, as part of the procedure for registering a non-governmental organization, the lawyers of our firm, on a separate agreement, provided several foreign founders with assistance in obtaining the registration number of the taxpayer's registration card (identification code), since it is compulsory for foreigners.

In general, in 2017, most of the clients used our standard charter (articles of incorporation), the text of which is universal, does not raise questions on the part of government agencies and based on which more than a dozen of organizations have already been registered. However, there were also such clients who, due to the specific nature of their activities, needed individually written charters, which our lawyers successfully drafted, because we have many years of experience in this area.

If you are interested in registering a non-governmental organization, you can contact our company's lawyers at the numbers indicated in the contact information or go to a quick order right now by clicking on the link.


We are ready to help you!
Contact us by mail [email protected], by phone number +38 044 499 47 99or by filling out the form: