Helped to get license for a client who didn't have necessary education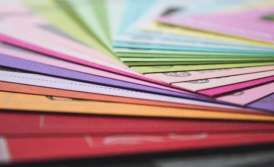 In August 2015, a sole trader contacted our lawyers with the Department of Licensing of Economic Activities in the Area of Construction to obtain a construction license. He previously worked in a construction company and decided to start his own business, as he had extensive experience and many own clients who would like him to fulfill their orders.
Therefore, he began searching for a law firm that had long been working in this market of services and had reasonable prices. Thanks to the Internet, he found our company.
After consultations, we agreed on the list of works that he wanted to be done for him, the cost and term of obtaining a license for construction activities, as well as the format of payment for services.
After our lawyers received documents from the Client, it was found out that according to the list of works that the Client intended to get done, he lacked additional education. Submission of documents in this form would lead to a negative result - we would definitely be refused a license to perform construction activities.
This situation was timely brought to the attention of the Client. At the same time, our experts advised the most suitable way out of this situation. Since he had a degree in construction in a particular specialty, we proposed to supplement it with further training. In this case, the Client would not have to bear additional expenses.
The Client found this proposal acceptable and the lawyers prepared the documents for submission to the licensing authority. Considering the insignificant loss of time for coordination of the issue with the training of the Client, in order to be on time for the planned commission, we had to prepare documents in the shortest possible time. We managed to finish this task in one day.
After submitting documents to the licensing authority and controlling the passage of documents in it, our company successfully received a construction license for the Client. The Client appreciated our professionalism and speed of the order execution; thanks to his recommendations, many others have turned to us.
Currently, our company has received more than 100 construction licenses and we are not ready to rest.
We are ready to help you!
Contact us by mail [email protected], by phone number +38 044 499 47 99or by filling out the form: