Helped a citizen of Egypt to get official invitation letter to Ukraine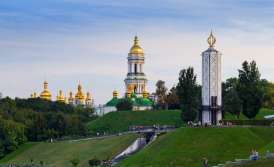 Our experience of obtainment of invitation letter to Ukraine
In December 2015, our company was contacted by a citizen of Ukraine, who intended to make an official invitation letter for her friend from a foreign country, namely Egypt. It should be noted that according to the law of Ukraine, a number of foreign citizens, including citizens of Egypt, are required to obtain an official invitation letter to further get a C or D visa to enter Ukraine.
Learn more about the applicable legal requirements for the procedure of invitation letter obtainment, as well as about the related services of our firm
Our company's immigration lawyers took lead on the whole complex of actions required to obtain an invitation letter for a foreigner.



How did we help?
Thus, at the initial stage of cooperation we concluded the Legal Service Agreement and the Non-Disclosure Agreement with the Client. As soon as the cooperation was formalized, our lawyers provided the Client with the key advice on Ukraine's visa law and policy. We also asked the Client to provide us with a number of documents required to obtain an invitation letter to Ukraine. In addition, our specialists consulted the Client on the requirements for the appropriate amount of financial means to prove the foreigner's financial sufficiency during his/her stay in our country, as well as helped her to calculate the required amount of financial means based on the expected duration of the foreigner's stay in the country.
Having received all the required documents, we made all necessary arrangements for their translation and proper execution, as well as helped the Client to complete the applications and other supporting documents.
The invitation letter was obtained in just ten (10) days following the date our company received the service request. We immediately sent the invitation letter to Egypt by courier delivery service so that a foreigner can use it to apply for a visa to Ukraine.
Later, the Client addressed our company to assist him in obtaining a temporary a residence permit in Ukraine and a work permit.
If you need any legal advice or support in obtaining the invitation letter for a foreigner, please reach us via phone, e-mail or visit our office in Kyiv.
We are ready to help you!
Contact us by mail

[email protected]

or by filling out the form:
We are ready to help you!
Contact us by mail [email protected] or by filling out the form: