We helped our Client from Rivne region to open a drugstore in rural area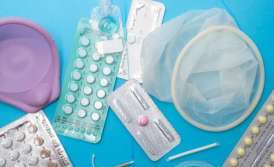 In September of 2014, our company was contacted by a Client from the Rivne region that intended to start retail medicine trade in a drugstore. So, he required legal support and assistance in obtaining a Drugstore License. The Client was somewhat concerned about the distance between Kyiv and the Rivne region, but we assured the Client that he didn't need to come to Kyiv at all. All documents were sent by courier delivery service, and the money, including the official state fees, was transferred to bank accounts. And our company's specialists paid the state fee in Kyiv and submitted the original of the bank transfer receipt to the licensing authority.
The future drugstore had to be located in rural area, and the license regulations provide for specific requirements for such drugstores. It's worth noting that the requirements for drugstores located in rural areas are somewhat relaxed. For example, the requirements for the minimum total area of the retail and other premises of the rural drugstores are much lower than to the pharmacies located in cities and towns. Rural drugstores are also allowed to have no sewerage. And, by the way, our Client felt very nervous over the absence of sewerage.
The lawyers of our company provided the Client with a comprehensive legal support and assistance:
They advised the Client on the specifics of drugstores operating in rural areas in accordance with the license regulations;
Our lawyers prepared and submitted a package of documents required for obtaining the license to the licensing authority;
They assisted the Client to successfully undergo the pre-licensing onsite inspection;
They obtained the License and delivered it to the Client by courier service.
The location of the licensee doesn't make any difference to our specialists. With more than seven years of expertise, we have developed mechanisms allowing to remotely address any issues.
We are ready to help you!
Contact us by mail [email protected] or by filling out the form: