Helped our Client to get license for his dermatology office in Ukraine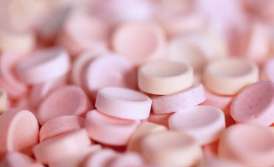 Our experience of licensing of dermatologists
Our company was contacted by an individual entrepreneur intending to start a dermatology office.
It's worth mentioning that the Client intended to work as a dermatologist, while the current legislation does not provide for such a separate specialty: it is part of the Dermatovenerology. And only the latter is subject to licensing.
Our lawyers analyzed the documents related to the equipment available in the office. That was mainly dermatology tools, instruments and equipment. As a result, the Client was offered a minimum list of tools that would meet the requirements for equipping a dermatology office at a minimal additional cost.
When the Client contacted our company, he already had a sanitary and epidemiological conclusion (SEC) for the premises of the office, which he rented in the local polyclinic. However, the conclusion was issued to the address of the polyclinic that did not allow to single out the premises of an individual entrepreneur as a separate office, and did not allow to obtain the license. In this regard, we provided the Client with all the necessary consultations that helped him to obtain the SEC, which met the established requirements.
Having completed all the necessary prearrangements, our company's specialists drafted the statements and submitted them together with the license application to the licensing authority.
We are ready to help you!
Contact us by mail [email protected] or by filling out the form: