Illegal demands of customs inspectors: how to protect your rights?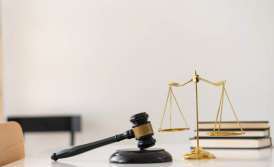 Everyone who carries out foreign economic activity and the movement of goods across the customs border, one way or another, communicates with inspectors of the customs authority. Despite the electronic declaration of goods in Ukraine, communication with customs inspectors is inevitable: either the inspection will work, or the goods will not pass at the maximum customs value, or additional documents must be provided.
Any entrepreneur is always interested in getting issued faster and cheaper, and the inspector is always interested in increasing the amount of customs payments and not getting a complaint or litigation.
This text is being translated.
We are ready to help you!
Contact us by mail [email protected], by phone number +38 044 499 47 99or by filling out the form: