Registration Of Business On A Turnkey Basis In Kyiv: What Are The Advantages Of Registering Business And Obtaining a License In One Place?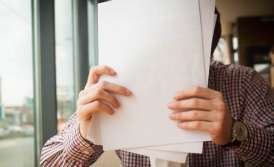 We have been providing turnkey solutions for businesses for many years, including registration of a sole proprietorship and a legal entity. In addition, we help our Clients to register their business not only in Kyiv, but also in other regions of Ukraine, such as Odesa, Kharkiv, Dnipro and even in foreign countries. This is especially relevant when you need to obtain some kind of license to start your business, since the overwhelming majority of licenses shall be obtained in Kyiv.
We are often asked what is better: To register a company, for example, in Odesa or Kharkiv, and then gather documents and send them to Kyiv, or immediately entrust the registration of all business "from scratch" to one firm in Kyiv?
Related article: Legal Address For A Business
Our position: Registration of any business in Kyiv on a turnkey basis.
As far as the creation of a business on a turnkey basis for Clients from all over Ukraine is one of our key areas of activity, we can easily name the advantages of this option:
Certain types of licenses have special requirements for sole proprietors. For example, in order to obtain a Veterinary Medicine License and set up a veterinary facility, a sole proprietor must be a veterinarian. However, such requirements were surprising for many our Clients wishing to start their own veterinary institution.
Unfortunately, people often do not know such details, so they can not assess all pros and cons of this or that business structure.
In such cases, when we were asked to register the entire business on a turnkey basis, we advised to start a limited liability company, for example, and to employ veterinarians.
Related article: Veterinary Medicine License: Personnel Requirements
There are specific requirements for the charters of some companies applying for a license. For example, the economic activity of tourist operators should be exceptional, i.e. the only one. In case of carrying out activities related to precursors, information on the relevant activities should be specified in the charter. And this shall be done not at the stage of obtaining the license, but when obtaining permission to use the premises.
Thus, if you haven't taken into account the specifics of the future company's activity and the need to obtain permission documents during the company registration, you might need to amend the charter when applying for a license. And this means you need to spend additional time and money, as all the minutes of general meetings and even a power of attorney issued by the company shall be drawn up on a special blank of notarial documents since recently.
Each region, even each city has its own rules and practices for registering companies, which may differ from other regions. This may seem strange, but we have repeatedly encountered the fact that the founding documents, developed by us in accordance with applicable law and fully compliant with the registration requirements in Kyiv, were criticized by registrars from other regions.
Therefore, when we register a company on a turnkey basis somewhere outside Kyiv, we do it through private notaries, with whom we agree the draft documents.
Related article: Licensing Inspection: How To Successfully Pass It? Examples From Practice
If you have decided to start your own business and want to be sure that you will pass all the stages of registration without any problems, you should contact experienced specialists.
We can register a company or a sole proprietorship in any city of Ukraine with full understanding of all further actions and requirements of the licensing authorities to a particular economic activity.
If you want to get a fully licensed business on a turnkey basis in Kyiv, Odesa, Dnipro, Kharkiv or any other city of Ukraine, don't hesitate to call us.
We are ready to help you!
Contact us by mail [email protected], by phone number +38 044 499 47 99or by filling out the form: