Advertising on the Internet: fines, rules, legal aspects
Cost of services:
from 450 USD
Documents Anudit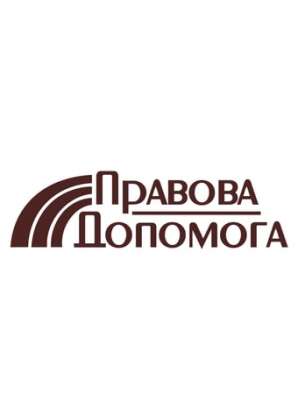 Reviews of our Clients
Partner, Denis Y. Lysenko, Vasil Kisil & Partners
... we would like to express our respect and gratitude for the fruitful cooperation.
... our work on joint projects assured us of your high level of professionalism

G. Zeynep Kucuk, SANOVEL ILAC SAN. ve TIC. A.S.
Helped with the liquidation of a foreign representative office in Ukraine
General Manager Stashkevych I.Y., LLC "Trading company" Rud"
We would like to indicate that law firm "Pravova Dopomoga" has become a reliable partner for legal services provision and we can recommend it as a team of qualified professionals who are easy and pleasant to deal with
General director I.Logvinenko , Bravo Airways
Bravo Airways company expresses its gratitude to law firm "Pravova Dopomoga" for high quality and timely provision of legal services.

Chief ophthalmologist of Ukraine, Oksana Vitovska, All-Ukrainian alliance of ophthalmologists
We would like to express sincere gratitute to the team of Law firm "Pravova dopomoga" and personally to Volodymyr Gurlov for professionalism and purposefulness in your work.
General director Skibinskiy V., Yokogawa Electric Ukraine Ltd.
Yokogawa Electric Ukraine Ltd. recommends Vladimir Gurlov and his team of lawyers as a reliable legal partner and advisor for foreign businesses in Ukraine...
L. Chervonyuk, LLC "Vitalux"
Vitalux company highly appreciates results of cooperation with Law firm "Pravova dopomoga", can characterize it as a reliable partner and based on personal experience is ready to recommend it to interested persons...
President Tedeev E.S., Ukrainian wrestling association
Ukrainian wrestling association would like to express its sincere appreciation to the team of Law firm "Pravova Dopomoga" for mutually beneficial cooperation
Any business engaged in selling goods or services can do so using social media, websites, contextual and banner advertising. It is necessary to advertise your goods and services, we also do it on our website, but we recommend a careful approach to advertising in order to avoid unwanted risks of penalties, lawsuits and consumer claims.
We have had many cases in our practice involving legal assistance in the creation and use of advertising or the structuring of advertising campaigns.
A few of the most popular (typical) cases of our Clients are:
1. A Client starts a business and wants to sell goods on the Internet through its website. The Client seeks legal assistance in the legal development of the business.
We determine the needs of the Client, analyze the field of the Client's business activity, methods of selling goods/services.
We prepare recommendations on the placement of advertising or sale of goods/services of a particular Client. We coordinate and run the advertisement.
We help to place information on the Client's website correctly, accurately and clearly.
We prepare a Public Offer Agreement, Privacy Policy, other documents and help to set up e-commerce through the site, if necessary.
2. The Client launches a separate advertising campaign for the sale of a particular product or assortment. It requires the involvement of a partner, who independently advertises the goods, sells them (on the terms of payment under the sale or drop shipping), but uses trademarks, corporate identity, fonts and other elements with the Client's permit.
In this project we helped the Client to prepare and coordinate an agreement with a partner, which regulated the relationship between the parties, including advertising, presentation of information, working with clients and compliance with intellectual property rights, because all this would affect the Client's reputation in the market.
However, in business there may be more narrow and substantive issues that do not require structuring, legal due diligence and maintenance of advertising campaigns, for example:
How to coordinate the advertising on Instagram with the performer, so that there would be no claims?
What documents or information about the product shall be presented on the website?
What violations and penalties can occur if the client runs the ad exactly as he intended?
Such issues are also the purview of a lawyer's expertise. Today we're going to address some of the most pressing issues related to online business advertising.
You may also like: How to Run an Advertising Campaign Without Penalties and Problems?
What can't be used in online advertising?
According to Article 8 of the Law of Ukraine "On Advertising", the advertising is prohibited from:
disseminating information with respect to goods, whose import, circulation or production is prohibited in Ukraine's territory.
discrimination and discriminatory statements, including against persons who do not use the product.
providing information or calling for actions, which may damage the health or life of people, environment.
using means and technologies, which directly influence the subconsciousness of consumers.
imitation of state symbols of Ukraine, other states or international organizations, except for exceptions provided by law in the field of intellectual property.
advertising goods that are subject to obligatory certification or whose production or sale requires a special permit or license, in case a respective certificate, license or permit is not available.
using pictures of physical persons or their names without the consent of these persons.
imitating or copying texts, pictures, musical or sound effects, used for advertising of other goods.
advertising services related to concert, touring-concert activity, contest or festival activity without information on performers of musical works using or not using phonographs.
distributing advertising, which uses elements of cruelty, violence, etc.
distributing advertising for a construction project without certain documents.
divination advertisement.
However, there may be other violations in advertising, which have been described in more detail in our previous materials. Of course, all of these rules must also be observed when advertising on the Internet. Next we will talk in more detail about the rules of advertising on different "platforms" on the web.
You may also like: Advertising of Medical Services: Rules and Responsibilities
Legal advice on types of Internet advertising of goods and services
We have prepared for you some practical tips, the use of which will allow you to avoid the risks of violating the law. However, we note that each advertising campaign should be coordinated with a lawyer individually, because there are always features that, at first glance, do not cause additional questions, but may lead to undesirable consequences.
1) Social networks:
Follow the advertising rules established directly by the social networks;
If your product/service is advertised by bloggers, celebrities or other persons, we recommend concluding an appropriate contract stipulating the necessary conditions for cooperation and the rules for the creation and distribution of advertising;
The information about the product, statements and expressions in the advertisement must be as accurate as possible and not misleading to the consumer;
Respond to comments and criticism. This will allow you to resolve disputes with the consumer about the services provided or goods sold without courts and inspections by regulatory bodies.
2) Website / Landing page:
provide the information about the product/service as accurately as possible (Art. 15 of the Law of Ukraine "On Protection of Consumer Rights");
make available and understandable terms of purchase and receipt of goods;
buy a domain name and create a website based on it;
take care of property rights to intellectual property that will be placed on the website;
prepare the necessary documents for the website (public offer agreement, privacy policy, consent to process personal data, etc.);
if you trade remotely or by electronic means, develop and introduce the necessary conditions for this.
3) Internet mailings, banner and contextual advertising:
create material that is as unique as possible so that text or graphics are not repeated;
do not use trademarks, photos, music or video without the proper scope of property rights for such use;
avoid discriminatory statements or other prohibitions defined in Article 8 of the Law of Ukraine "On Advertising".
In addition, we recommend complying with intellectual property laws and data protection laws (GDPR and other standards that will apply must also be complied with), language laws.
If you intend to launch an advertising campaign online – do not disregard the recommendations of a lawyer. Please note that advertising fines can offset all your possible profits from such a campaign.
Please contact our experts for a personal consultation on your advertising campaign.
Please check the consultation fees here.
Important issues on doing business in Ukraine can be found here.
We are ready to help you!
Contact us by mail [email protected] or by filling out the form: