Registration of amendments to charter of association of enterprises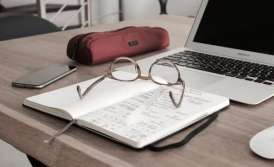 Amendment of corporation charter
Our firm was contacted by an association of enterprises which faced difficulties while amending its charter documents.

The difficulties included:

| | |
| --- | --- |
| ! | the body of registration refused to accept the documents for the registration of amendments. |

The official reason of rejection:


| | |
| --- | --- |
| ! | Inconsistency between the list of names of the Association's founders and those members who voted for the organization's charter to be amended. |
Client's charter documents provided different definitions of such terms as "founder", "full Member" and "associated Member". The decisions about inclusion of persons in the list of the Association's members and their exclusion were made by the General meeting.
This is why all the changes of the Association's members which had taken place since the moment of its state registration were not registered.
In this regard, as of the moment of submission of documents for the state registration, the information about founders of the Association from the Unified State Register (available under the link - https://usr.minjust.gov.ua/ua/freesearch) was different from the information provided by the minutes of the general meeting based on which the amendments were made.
For a long time our Client had been unable to convince the registration body that the inclusion of persons in the list of members and exclusion from such did not require to undergo the state registration due to the provisions of the Association's charter.


The legal experts of our firm described the Client's legal position in details and presented it to the registration body which allowed the state registration to be completed in compliance with the Client's requests and requirements of the law.
You may be interested in reading the
material about difficulties
that our Client faced when amending its charter and the solution we found.
We are ready to help you!
Contact us by mail [email protected], by phone number +38 044 499 47 99or by filling out the form: