Helped to register company in Ukraine for a US citizen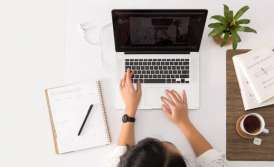 At the beginning of 2017, a US citizen applied for legal services to our law firm. Having a stable business in his motherland, he decided to move to Ukraine. There is a good level of education and medicine in our country, that lets to save money for living and stay mobile at the same time (he had some business interests in a number of European countries).

Our client planned to bring to Ukraine his children. That is why he was interested in a legal status, which could allow him:
to do business in Ukraine;
to stay for unlimited time in Ukraine (as a US citizen our client could stay in Ukraine for no longer than 90 days within 180 days);
to provide to members of his family the right to stay in Ukraine.
As always, our work began with the initial consultation. During the consultation, we determined that the best option for business in Ukraine and legal long term stay is to register a company with the further obtaining of a temporary residence permit.

After developing a clear scheme for legalizing the long term stay of our client in Ukraine, the lawyers of corporate law of our company began to create a legal entity. This new company had to allow not only to do business but also to become an employer for a foreign citizen. At the same time, we planned that the employment would be used for obtaining the residence permit in Ukraine.

We should emphasize that at the moment of commencement of work on registration of a limited liability company (the best legal form for doing business in Ukraine) our client has already left Ukraine and all legal actions for the representation of his interests were carried out based on a power of attorney.

The first step for the creation of a company in Kyiv (our client planned to live here) was the obtaining of his identification code at the State fiscal service. We managed to receive it during 3 working days only. At the same time, our lawyers prepared a charter (articles of incorporation), a protocol and other documents for registration of the company, taking into account some peculiarities concerning the activity of the development and licensing of software in Ukraine. That is why, as soon as the identification code (tax number) was assigned to our client, the process of registration of the legal entity was launched. The next day the company was registered at the Official state register of legal entities.

That is how our lawyers have completed within one week the work on the first stage of legalization of the stay of a foreign citizen in Ukraine.
We are ready to help you!
Contact us by mail [email protected] or by filling out the form: