Disposal of computer equipment and search of specialized enterprises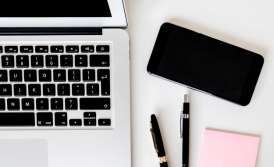 Disposal of computer equipment in Ukraine
We received request of legal services provision from a private business entity that needed to dispose of outdated equipment, including office and computer equipment), which had been collected at the enterprise for years. This equipment was out of service, its elements had run their course, and, on the books, were fully depreciated.
The first thing that the Client's attention was directed to was that in our country so far the responsibility for the proper handling of ewaste (equipment that is disposed of) is assigned to its owners (individual or legal entity that owns, uses, and disposes of the ewaste in line with the law). However, European experience shows that it is rational to shift such responsibility on to equipment manufacturers.
It was also emphasized that the process of resolving the issue of the correct disposal of outdated office equipment is complicated by the lack of an adequate regulatory framework. If there are several by-laws in relation to state-owned enterprises, private enterprises are guided by general legislation or use the analogy of the law.
So, in making a decision on the choice of a special entity to which scrap (waste) should be transferred to, it is necessary to take into account, in particular, that legislation prohibits the destruction, throwing away, scrap of non-ferrous and ferrous metals, hardware, equipment, instruments and other products, containing precious metals, without first extracting electrical elements, parts, key parts, units, etc. from them, containing precious metals, with simultaneous dropping of them on stock records in accordance with the legislation of Ukraine.
Based on the comprehensive analysis of the legislation, the Client was provided with recommendations on the choice of a n enterprise for transferring equipment for disposal, as well as given advice on the need to create a special committee at the enterprise to determine the elements of the equipment, which need to be disposed of and conducting its decommissioning
We are ready to help you!
Contact us by mail [email protected], by phone number +38 044 499 47 99or by filling out the form: