We supported changes in company with minimum participation of founders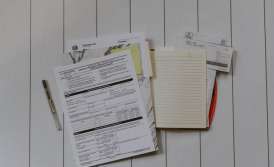 We're often faced with the cases when founders, who permanently reside in one of the regions of Ukraine, indicate one of the Kyiv districts as the place of their business when registering a company. They are often motivated by a wish to avoid the pressure of local services involved in all kinds of enterprise inspections, such as the State Fiscal Service of Ukraine. It is commonly known that the company is subject to inspection at the place of registration, and not at the place of business. This is almost airtight practice, as today anyone can submit all statements remotely.
In this case, any changes to the articles of incorporation of the company, founding members, as well as replacement of director shall be registered in Kyiv that may cause some difficulties.
During some period of time, the principle of extraterritoriality was applied in Ukraine, which allowed regional registrars and notaries to register any changes to the company, regardless of the place of its state registration. However, this principle was superseded by the Anti-raider law.
In 2017, our lawyers successfully assisted in registering changes to founding members and board of directors of one of the regional companies registered in Kyiv. The documents were signed and certified by a notary in the Donetsk region, and the changes to the company's data were registered in Kyiv.
It should be noted that the registration procedure was a bit complicated since November 2016, as the package of documents required to register any changes to the company in the Unified State Register of Legal Entities includes a lot of documents that shall be certified by notary - the charter, minutes of the general meeting, share sale and purchase agreement (or shareholder's withdrawal application).
On average, standard notarial charges are about one and a half - two thousand hryvnias per a company with two founders. In case the documents are not drafted properly, the Client will have to pay for notary services one more time. Signing of documents may be held remotely by telecommunications that certainly poses additional challenges.
Another important factor to consider is that the documents shall be submitted to the state registrar no later than three days after getting them signed and certified by notary. Therefore, it is necessary to act promptly, as the documents shall be signed by the founders in the region, and it usually takes half the time available for registration to receive the documents in Kyiv.
Our company's expertise and contacts allow us to undertake high complexity tasks related to the registration of organisational and structural changes, including changes to the founding members, board of directors and so on. To learn more about the registration services in Ukraine go to the Legal entities tab.
We are ready to help you!
Contact us by mail [email protected] or by filling out the form: