Our lawyers helped a youth group to register their own NGO in Ukraine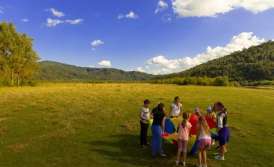 At the end of 2016, our company was contacted by a Client for assistance in registering a non-governmental organization. The situation was seemingly typical - legal support and assistance in preparing documents and registering a non-governmental organization. However, the Client intended to set up a youth organization aimed at protecting social interests of the society, namely, fighting against impolite drivers and parking attendants.
The idea of creating the organization stemmed from the Internet that is a rather popular trend among young people. Similar organizations have already been established in a number of countries. Thus, our team received a clear task - to promptly register a non-governmental organization with the objective in line with other similar foreign organizations.
Registration of documents, including articles of association, minutes, application for registration, took us just one day. Since it was a youth non-governmental organization, the procedure for its establishment had some peculiarities. Our company's lawyers properly drafted the Articles of Association according to the purpose of the organization's activities and the Client's requirements.When all the documents were prepared, they were signed and sent to the competent authority - the Ministry of Justice of Ukraine.
But we were faced with some difficulties during the registration process. As the Register of non-governmental organizations did not work for some time in the Ministry of Justice, they stopped the submission of documents. Thanks to extensive experience and established contacts with registrar of our company's lawyers, the documents were immediately submitted after the technical issues with the Register were resolved. Three days later, a youth non-governmental organization was registered and included into the Unified State Register of Legal Entities, Individual Entrepreneurs and Public Organizations of Ukraine.
The next step in the registration process was to obtain a nonprofit status for the organization. Inclusion of this organization in the Register of Non-profit Organizations was carried out at the point, when all existing organizations had to submit updated constituent documents to the tax authorities to confirm their compliance with the nonprofit status requirements. However, this did not impede the Client's organization registration. Having prepared all the necessary documents in one day, we submitted them to the fiscal authorities. Subsequently, the public organization was granted the nonprofit status without any problems.
We are ready to help you!
Contact us by mail [email protected], by phone number +38 044 499 47 99or by filling out the form: