Registered company with the word association in its name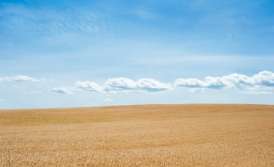 In November 2016, we were contacted by a Client wishing to start his own business. Therefore, he had to register the company. Taking into account the the Client's needs and requirements, our lawyers recommended to register a limited liability company (hereinafter - the Company).
The Client wanted that the Company's name contained the word "association". Having weighed up the pros and cons, our lawyers agreed upon the following variant of the name.
When submitting the documents to the state registrar, we, as expected, faced its position regarding the inadmissibility of using the word "association" in the Company's name.
The thing is, according to paragraph 1.3. of the Requirements to the Name of Legal Entities ... approved by the Order of the Ministry of Justice of Ukraine No. 368/5, dd. 05.03.2012, the name of the legal entity shall not contain a reference to the form of business organization. According to the Classifier of Forms of Business Organization, the association is one of the forms of business organization. But unlike many other types of business structure, containing several words in their names, such as "non-governmental organization", "limited liability company", the association is the only word and, ultimately, just a word that has a wide range of meanings. For example, an association is a biological term that refers to the unit of classification of plant or microbial groups. An association is also a word that denotes a concept arising when another concept is mentioned.
The position of the state registrar is based not only on the requirements of the law, but also on the internal explanations of the company's governing bodies. However, the Unified State Register contains a sufficient number of legal entities, that have such words, as "association", "union", "committee", etc. in their names. This also testifies to the fact that it is not correct to equate the word "association" only with the form of business organization of the legal entity.
Our lawyers managed to gain the person, responsible for the registration, over our position, as we were ready to file a complaint against his wrongful decision.
Following the Company's registration, we were among the first to get an extract from the Unified State Register with the registrar's seal. Thus, the Order of the Ministry of Justice of Ukraine No. 1657/5 dd. 04.11.2016 approved a new procedure for providing information from the Unified State Register, according to which the extract from the Unified State Register shall be signed by the state registrar and stamped.
The Client was pleased with the result. And this is the most important thing for us!

If you want to learn more about our company's services related to the registration of legal entities, please click here.
We are ready to help you!
Contact us by mail [email protected] or by filling out the form: