Helped to replace CEO of a company with foreign founders in Ukraine
Cost of services:
400 USD
Cost of services for changing a manager (director)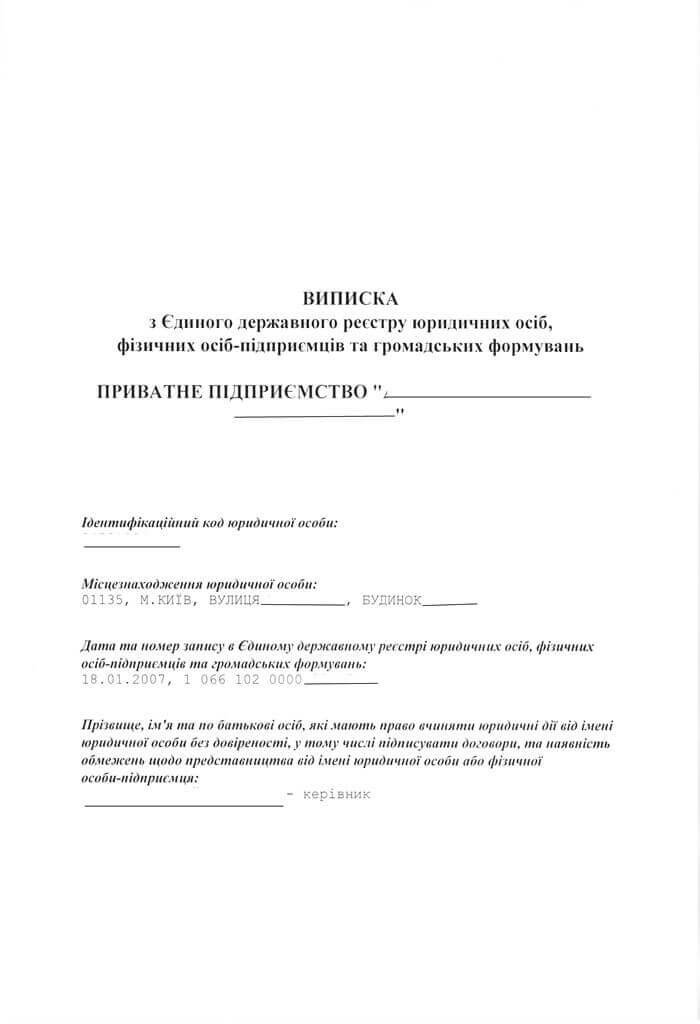 Reviews of our Clients
Director V. Kovernyk, LLC "Company "VNA"
We highly appreciate quality of your work in regard to minimization of legal risks for our business as well as your ability to deal with controversial situations arising from interaction with controlling authorities
Director S. Astashev, LLC "Company "Biznes proekt"
Our experience of work with you in the field of litigation, tax consultations, registration of legal entities and others showed that you can be entrusted not only with ordinary projects but also with those that require creativeness in protection of interests
At the beginning of 2017, our company was contacted by a Client, a non-resident of Ukraine, for legal support in replacing a director of his company. When registering a company, a foreigner hired a Ukrainian citizen who had to temporarily act as the head of the company. At the time the Client contacted our company, a Ukrainian citizen stopped to perform his duties.
The Ukrainian law stipulates that a foreigner may become the director, even of his own company, only after obtaining a work permit from the state authority, which can be issued only to the employer. That is, the foreigner shall first register the company to be employed by, and only then apply for a work permit. Taking into account that it is impossible to register a company without appointing a director, foreigners have to appoint a citizen of Ukraine as a nominee director for one or two months.
The replacement of the company's director had to be persuaded with a sense of urgency, as our Client's visa, which allowed him to stay in Ukraine, was expiring in a week. Our Client wanted to submit documents for a work permit, which could be signed only by the company's director, prior to the expiration date of his stay.
According to the "anti-raid" amendments to the legislation regulating procedures of change to number and cast of the governing body of a legal entity adopted in November 2016, the minutes on the change of director shall be certified by notary. Our Client was not a sole founder of the company, there were also three other foreigners that had profit participation rights. During the New Year holidays it wasn't easy to find a working notary. The situation was also complicated by the fact that the law stipulates for the presence of a sworn translator during such notarial actions, as a notary shall be absolutely sure that the foreign citizen knows and understands the meaning and effect of the decisions taken.
As far as our company has been registrering amendments to the articles of incorporation of legal entities since 2006, we have an extensive base of notaries and translators. It wasn't difficult for our specialists to organize a notarial certification of the minutes and perform all necessary actions to register the amendments within two business days.
Our English-speaking lawyers ensured effective communication and the highest level of cooperation with the Client.
To learn more about the terms and cost of registration of CEO replacement, click here.
We are ready to help you!
Contact us by mail [email protected] or by filling out the form: