Supported process of shareholders replacement in 3 Ukrainian companies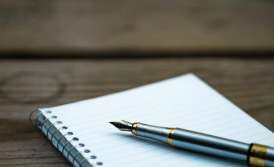 In November of 2016 our firm was contacted by one of our clients who needed organization and support of substitution of shareholders (members) of three LLCs that were registered in Kiev and Kramatorsk. The client knew that at that time the registration procedures were rapidly changing and he needed reliable support of all changes made to his companies.
Unfortunately, extraterritoriality, which was in effect for a short while in 2016 and made it possible to carry out registration procedure for enterprises regardless of the place of their registration, has become a part of history. The situation was also complicated by the fact that the deadline for making amendments to the state register was limited to three working days from the date of signing the protocol and the new revision of the charter. According to the current amendments to the law on registration of legal entities, called "anti-takeover", the signatures of the participants of the enterprise both in the charter, an also in the minutes of the founders' meeting are subject to notarization. Thus, we realized that the slightest flaws in the preparation of documents that would make it impossible to carry out registration activities, would entail significant financial expenses on re-certification by a notary.
Another key feature of this work was the desire of the founders, transferring their share, to go out on the basis of a donation agreement. This agreement was chosen to minimize transaction tax, since the size of the authorised capital amounted to several tens of millions of hryvnias. In practice, a donation agreement is not often found as the basis for the transfer of corporate rights, which also required our lawyers to think through all the details and coordinate this point with a notary.
However, given the experience of our experts, this work did not seem too complicated and was finished on time, without clashes. Two Kiev companies were registered on the day of notarization of documents, the Kramatorsk company - in a few days.
The client highly appreciated the prudence, carefulness and experience of our company, which ensured the passing of registration procedures without difficulties.
We are ready to help you!
Contact us by mail [email protected], by phone number +38 044 499 47 99or by filling out the form: