Change of registration procedures. "Status. Ekonomicheskiye izvestiya" magazine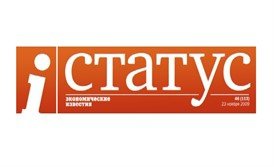 Our expert became a referee regarding positions expressed by Nataliya Korolevska (head of parliamentary Committee of industrial and regulatory politics and entrepreneurship), Sergiy Prohorov (first vice-president of Ukrainian Union of industrialist and entrepreneurs) and others.

Question: Will registration procedures in Ukraine become simple and transparent?

Answer: Andriy Begmenko, lawyer of law firm "Pravova Dopomoga".

"Entry into force of the abovementioned law allows making the first step when registering your company distantly. Moreover, from now on establishment of a business may be completed the same day a person wants to. Because previously entrepreneurs couldn't always register at first try due to limited working time of registrars and their low level of "throughput".

Unfortunately the law does not contain the clear regulation of an opportunity to change a head of an enterprise via electronic message but analysis of its provisions allows us to conclude that this will be possible. It is important to understand that electronic processing of documents requires the use of digital electronic signature. This is why entrepreneurs will have to acquire an electronic digital signature in order to use the provided opportunities. However such expenses are justified by the fact that in future this signature may be used for filing of tax returns.

Amendments to business registration procedure will significantly influence the cost of the process. However one must understand that the actual influence of the mentioned changes on transparency and simplification of the procedure will depend on their practical implementation. Imperfection of regulation of such issues as exact time of electronic information obtainment from applicant by state registrar, undefined electronic form of documents provision leave the question of final opinion about influence of these amendments on simplicity and quickness of registration procedures unanswered."

Electronic version of the article is available on magazine's website under the link - http://statuspress.com.ua/discussion/derzha-distanciyu-2.html.
We are ready to help you!
Contact us by mail [email protected] or by filling out the form: