How to avoid problems during personnel downsizing?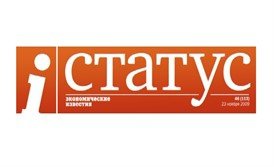 "In this situation it would be the best for employees who are left after the merger to reenter into employment contacts. Information about it should be included to employment record. And those who will be downsized must be notified about in 2 months in advance. If there is a trade union at an enterprise it must receive the complete list of persons with whom labor relations will be terminated 3 month prior to planned dismissal.

It must be considered that it is prohibited to dismiss (except for the case of enterprise liquidation) pregnant women and women who have children under 3, single mothers with children under 14 (or incapacitated children), fathers who take care of children without mothers as well as guardians and foster parents based on initiative of an owner or his authorized representative.

In this situation the best solution for entrepreneurs is to achieve termination of employment contracts based on mutual consent. In such case it is not required to pay severance for dismissed employees. And downsized personnel will not be obligated to work for two-weeks period which is stipulated after dismissal at will. But consent of an employee is to be freewill and not caused by coercion of an employer. Otherwise this may result in a number of claims against management of a company."
We are ready to help you!
Contact us by mail [email protected] or by filling out the form: