An article about legal risks of shares purchasing in Ukraine for UBR.UA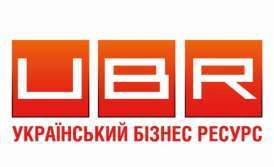 Andriy Buzynnyi, lawyer of law firm "Pravova Dopomoga" described the most common legal risks that may occur while buying and selling stocks.

The material was published under the title "Buying stocks: legal risks", the full text is available below (original article was published in Russian) as well as under the link - http://ubr.ua/finances/stock-market/pokupka-akcii-uridicheskie-riski-181003.

"Despite the fact of mass privatization completion and periodic crises on stock markets buying of shares is still rather profitable even though risky way of investing. Daring to conduct such operations one should analyze not only economic but also legal risks associated with entering into shares purchase and sale agreements.

Firstly, it must be mentioned that the legislation only recognizes the existence of registered book-entry shares (Part 2 of Art. 20 of the Law of Ukraine "On Joint Stock Companies"). Sale and purchase of bearer shares and registered shares in paper certificate form is not prohibited but the registration of property rights (changes to the register of securities holders) and fulfillment of rights granted by them may become problematic. Especially if it turns out that the National Securities and Stock Market Commission of Ukraine imposed a ban on the flow of shares of a joint stock company due to the fact that it had not performed a dematerialization of shares (their transfer from documentary in book-entry form).

Secondly, the purchase of shares is only possible with the help of securities trader (these are banks and some business entities dealing exclusively with securities transactions and have obtained the required license).

Under Part 9 Art. 17 of the Law of Ukraine "On securities and stock market" only granting and inheritance procedures, execution of court decisions and purchase of shares under the laws on privatization may be exercised without brokerage (securities traders). The legislation however does not specify the consequences of committing transactions without securities traders but the National Securities and Stock Market Commission of Ukraine and courts consider such agreements as impugned. This means they are not invalid a priori but if one of the parties objects to their validity on grounds prescribed by law they may be declared invalid by the court. There already were cases of recognition sale of shares agreements entered in without securities traders as invalid (for example the decision number K10/290-08/13 of the Commercial Court of Kyiv Region dated 15.01.2009, supported by the High Commercial Court of Ukraine).

To engage a securities trader it is enough for one party (seller or buyer) to enter into agreement with the trader: an agency agreement or commission contract. Also it is possible to buy shares directly from securities trader who purchased these shares for resale, manages them according to a contract on the management of securities or performs their placement on behalf of and at the expense of the issuer.

Thirdly, if one buys the shares of a private joint-stock company he should ask about the presence of provisions that pressure the preemptive rights of other shareholders on the shares in a statute. When this right is provided it is necessary to know whether the offer was already made, when was been made and what kind of response was received from other shareholders. Buying shares of a joint stock company the statute of which provides preemptive rights to purchase shares is worth only if a buyer is already a shareholder of this company. Or if the seller offered other shareholders to purchase the shares at a price that was proposed to a third party (third-party buyer) but those refused (or did not respond at all) within the period defined by the statute (not less than 20 days). At the same time shares must be sold for a third party at the same price and on the same terms that were offered to shareholders of a company. Otherwise any shareholder of the company referring to Part 5 of Article 7 of the Law of Ukraine "On Joint Stock Companies" can demand to transfer the rights and obligations of the buyer of the shares to him through the court.

Fourthly, it is necessary to take into account the peculiarities of conclusion and execution of sale of book-entry shares agreements. If certificate form shares ownership changes from the moment of transfer of such shares to the buyer the ownership of book-entry shares starts from the moment of transfer to the account of a new owner in a custodian institution. Therefore before purchasing such shares one should create a securities account after concluding an agreement on the opening of the respective account with a keeper (it can be a bank, securities trader and / or registers that have the appropriate license). After entering into sale of shares agreement a buyer must authorize depositary (custodian) to receive securities and a seller - to deliver securities.

Keepers of each party pass these authorization documents to a depository of a seller who checks them and starts transferring shares. But only if the data specified in the documents (in particular on the number, type and kind of purchased shares) coincides. In addition the buyer must transfer money specified in the sale agreement to the account of the depositary in a settlement bank. The depositary will transfer shares to the buyer's account only if this money is available because it must be transferred to the seller. Otherwise such transaction will be denied.

These and other legal risks can be identified, analyzed and minimized at the stage of entering into sale of shares agreement. Competently and professionally drafted agreement should not only consider the risks from above setting obligations for each party of specific actions to neutralize them but also defining an adequate responsibility for violations of these obligations."
We are ready to help you!
Contact us by mail [email protected] or by filling out the form: