On prohibition of debt collection services. Legal opinion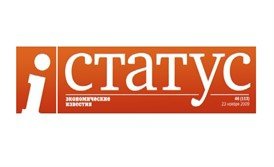 The article about the bill which prohibits debt collection services includes opinions of its author (member of Parliament Yuriy Polunyeyev), entrepreneurs who are somehow related to debt collecting services and Igor Samokhodskyi (lawyer of law firm "Pravova Dopomoga") as an expert.

Igor Samokhodskyi, lawyer of law firm "Pravova Dopomoga"

"The bill provides that temporary prohibition of debt collection services regarding individuals-debtors is presented based on "constitutional principles of human and citizen rights and liberties… debtors' rights protection". First of all understanding of debt collecting services as ones which violate somebody's rights by themselves is absolutely speculative. Because if there is a particular violation of rights, the violator is to face liability for it and in order to achieve this it is not necessary to adopt new laws. All we have to do is to secure enforcement of existing regulation.

Besides the legislator does not include services related to factoring and actions of a party which substitutes a creditor in an obligation into debt collecting category. Thus, the definition of collective services in the bill actually allows continuing its existence.

Besides humane purpose of the bill it is quite difficult to find any positive aspects of it. But there are a few negative sides. First of all it does not set limitations on collectors' actions, it simply limits forms of relations formalizing between collectors and original creditors. Secondly the bill does not take into consideration experience of the developed countries (USA, Canada, Great Britain) where such services are not attempted to be prohibited but are taken under control by means of licensing and regulations (by even defining the allowed amount and time of SMS sent to debtors).

It is worth mentioning that those collectors that currently work based on factoring agreements or use the scheme of creditor substitution in an obligation will not notice any changes while rest of collectors will have to switch to these schemes. Companies that will not agree with new terms of work will leave the game."

Unabridged text of the article is available on periodical's website under the link - http://statuspress.com.ua/discussion/kollektoram-net.html.
We are ready to help you!
Contact us by mail [email protected] or by filling out the form: