Legal analysis of medicine advertisements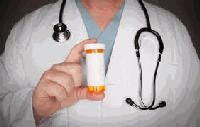 Advertising of medicines, medical equipment, methods of treatment, diagnostics, rehabilitation and prophylaxis attracts special attention due to the changes in its legal regulations and enforcement practice.

Our firm advises advertisers and pharmaceutical companies on the matters of compliance of their commercial materials and methods of drugs promotion with the requirements of Ukrainian legislation.

We provide legal analysis of both advertising materials that are already on the market as well as only planned to be released.

While performing legal analysis of advertising materials we focus our attention on the following:
Conformity with the requirements of advertisement placement;
Conformity with the requirements of medical equipment advertising;
Conformity of the advertising materials content with the requirements of competition law.
Our comprehensive analysis guarantees that our advertising of our Client is legal and doesn't break Ukrainian legislation.

An important specification is that in case of inconsistencies of advertising materials with the law we do not just point them out but also work on their elimination together with our Client. This helps to eliminate any violations in the advertising without losing its effectiveness which is our key priority.

We perform legal analysis of advertisements of medicines not only within provision of services area but also within our social activities. Our lawyers are involved in the preparation of expert opinions by All-Ukrainian Council for Patients' Rights and Safety. These opinions are prepared at the request of the Antimonopoly Committee of Ukraine and National Inspection of Ukraine on Consumers' Protection.

Our legal analysis of medicine advertisements will allow you to release legitimate advertisement and to be not worried about possible imposition of fines by regulatory authorities as well as will protect you from any possible lawsuits.