Supply contract: essential conditions, main recommendations
Cost of services:
from 12 000 UAH
Contract development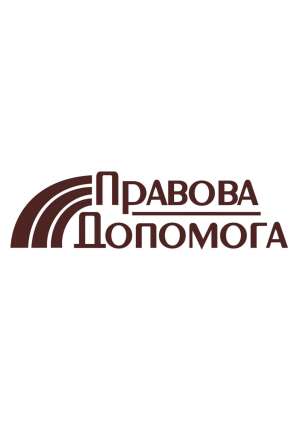 Reviews of our Clients
Director V. Ryabko, PJSC "Rodos"
It should be mentioned that cooperation with Law firm "Pravova Dopomoga" means the guarantee of timely and high quality legal support of business activities
Director A. Sorokin, LLC "ADREM"
Our experience of work with Law firm "Pravova Dopomoga" allows to assert that lawyers of the firm do not only possess professional qualities but also are ready to listen and understand Client needs
A supply agreement can be made for either a one-time or ongoing supply of goods. In legal nature, it is quite similar to a contract for the sale of goods. The main differences lie in the fact that a supply agreement is made between business entities, meaning the parties will be individual entrepreneurs and legal entities, and is intended for entrepreneurial activity, including resale.
A sales contract usually assumes that the goods will be used by the buyer to satisfy their needs. A sales contract is more appropriate to conclude when one of the parties is an individual and when the contract terms provide for the transfer of goods for use in other purposes than for business activities.
For example, if you purchase a car for personal use, a sales contract should be concluded, but if a car dealership purchases a batch of cars for subsequent resale, it is more appropriate to conclude a supply agreement.
Every supply agreement involves taking ownership of specific items (goods) that are necessary for your business. While you may hope that everything goes smoothly and your counterparty acts in good faith, there's always a risk involved without additional due diligence. Without a thorough review, you run the risk of:
Agreeing to unfavorable terms
Overlooking important details and nuances
Failing to properly document and obtain necessary permissions.
And as a result, losing your own resources and time.
You may also like: Re-Exporting Goods to Ukraine in 2023: Rules, Conditions, and Key Considerations
Essential terms of the supply agreement in Ukraine
The essential terms of the supply agreement include:
Subject matter: a clear description of the goods and their characteristics to be delivered to the buyer.
Price: the cost of the goods, delivery charges, and any applicable taxes or fees.
Delivery dates: the timeframe within which the seller is required to deliver the goods to the buyer.
Quality of goods: a definition of the quality characteristics that the goods must meet.
Warranty: provisions for the warranty period, procedures for handling defects, and defect resolution.
Completeness of goods: the goods must be equipped with the corresponding components.
Additional essential terms may be established for the supply of certain goods.
These essential terms may be stipulated in the Supply Agreement itself or in its appendices or additional agreements that form an integral part of it.
For example, when a supply agreement is concluded that involves periodic deliveries, it is advisable to set out the conditions regarding the price and characteristics of each item in the corresponding supplement. In this case, the price of the agreement will consist of the cost of all items supplied within the agreement.
In addition to the agreement, parties often sign a delivery-acceptance certificate, transport invoices, and other documents that confirm the actual transfer of goods. Without a document that confirms the actual transfer of goods, it can be difficult for a supplier to prove defects or seek compensation in court.
Additional terms that should be noted include:
Transfer of risk for accidental destruction or damage of goods – it is important to determine that such risk passes to the buyer after acceptance of the goods and signing of the corresponding documents.
Conformity page – it is better to provide for penalty sanctions for delays in delivery, payment of the cost of goods, destruction, or damage of goods.
Force majeure circumstances – to exempt from liability for force majeure events. However, note that force majeure releases from liability for non-performance of the obligation, but not from the obligation to perform such an obligation.
Procedure for transferring goods – the procedure for transferring goods and inspecting them for quantity and quality. The presence of such a provision often saves the buyer from receiving damaged goods. If any discrepancies or damages are found upon receipt, it is best to immediately document such cases and file a claim with the supplier.
Dispute resolution – a robust mechanism for addressing problems when they arise should be included in the agreement. For example, parties should attempt to resolve issues through negotiation before taking further action.
Termination clause – it is better to include provisions for the conditions and procedure for terminating the agreement. Additionally, the agreement may be terminated in accordance with the law or by court order, which is not always convenient.
Special product requirements – if the product specifications require specific standards for appearance or use, they should be included in the agreement. For instance, if the product must meet certain quality standards, they should be specified. If the product must be packaged, such a condition should be included in the agreement. Otherwise, it will be impossible to prove a supplier's breach of obligations, and the buyer will be unable to sell the product to end-users.
Clients often ask us to help them analyze or draft a supply agreement. For example, a client recently approached us to import a specific quantity of products into Ukraine from overseas.
We developed a corresponding supply agreement, analyzed import restrictions and prohibitions, agreed on payment and contract terms with the bank. As a result, the goods were delivered to the client without delay, even though they were subject to attempted border delays. Having not only the agreement but also pre-prepared documents helped resolve all issues.
You may also like: Incoterms: The Key to Successful International Trade Agreements
Importing goods to Ukraine: Specifics of regulation
If you are importing goods, the legal relationship between you and your supplier will be regulated, among other things, in accordance with the legislation on foreign economic activity. However, if you plan to enter into a foreign trade agreement, it is important to pay attention to additional clauses in the contract that need to be defined:
Language of the agreement – usually, the supply agreement will be bilingual - in Ukrainian and English or another language.
Choice of law and dispute resolution procedure (arbitration clause) – it is necessary to determine which country's law (substantive and procedural law) will govern the dispute resolution process and which court (arbitration) will hear the dispute.
Payment procedure – most likely, payment will be made in foreign currency, so it is necessary to determine the price and exchange rate. In addition, the parties will want to obtain additional guarantees for post-payment or subscription to the goods. We once had a case where the client and supplier could not agree on the payment procedure, and we used payment by letter of credit for that purpose.
Basic delivery terms – the INCOTERMS conditions, which will determine the delivery and transfer of the goods to the buyer.
Other conditions specified by the legislation or agreement.
5 tips from a lawyer on entering into a Supply Agreement:
Clearly define the subject matter of the agreement and the characteristics of the goods to be supplied.
Any damages to the goods or their components must be recorded and included in a claim against the supplier. To ensure this is possible, appropriate provisions should be included in the agreement.
If you are entering into an international trade contract, be sure to comply with the legal requirements for such contracts.
The agreement should clearly outline the procedure for compensating for damages and the responsibility of each party.
Keep the provisions of the agreement practical and concise. Including too many unnecessary provisions can make the agreement difficult to work with.
While you may attempt to consider all aspects and nuances of the agreement yourself, you could save time and avoid stress by consulting with a legal professional.
Our lawyers are ready to assist you with the following services:
Preparation of a supply agreement that meets the most favorable conditions and requirements of the law for you
Negotiation of terms, amendment and supplementation of the supply agreement
Assistance in concluding the agreement, participation in negotiations with contractors
Preparation of additional agreements, attachments to the contract, specifications
Provision of consultations and advice for both suppliers and buyers.
In addition, we offer a range of services for organizing imports or exports of goods to Ukraine, if that is your ultimate need.
The cost of developing a foreign trade contract by a lawyer can be found here.
We are ready to help you!
Contact us by mail [email protected] or by filling out the form: