Where and how to open a bank account for a crypto company? Choice of jurisdiction.
Cost of services:
from 500 USD
Choice of jurisdiction
from 2000 USD
Business relocation
from 500 USD
Bank account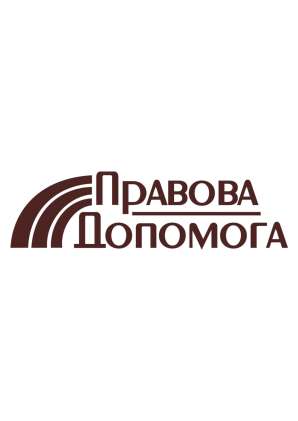 Reviews of our Clients
General director I.Logvinenko , Bravo Airways
Bravo Airways company expresses its gratitude to law firm "Pravova Dopomoga" for high quality and timely provision of legal services.

G. Zeynep Kucuk, SANOVEL ILAC SAN. ve TIC. A.S.
Helped with the liquidation of a foreign representative office in Ukraine
President Tedeev E.S., Ukrainian wrestling association
Ukrainian wrestling association would like to express its sincere appreciation to the team of Law firm "Pravova Dopomoga" for mutually beneficial cooperation
General Manager Stashkevych I.Y., LLC "Trading company" Rud"
We would like to indicate that law firm "Pravova Dopomoga" has become a reliable partner for legal services provision and we can recommend it as a team of qualified professionals who are easy and pleasant to deal with
L. Chervonyuk, LLC "Vitalux"
Vitalux company highly appreciates results of cooperation with Law firm "Pravova dopomoga", can characterize it as a reliable partner and based on personal experience is ready to recommend it to interested persons...
Partner, Denis Y. Lysenko, Vasil Kisil & Partners
... we would like to express our respect and gratitude for the fruitful cooperation.
... our work on joint projects assured us of your high level of professionalism

Chief ophthalmologist of Ukraine, Oksana Vitovska, All-Ukrainian alliance of ophthalmologists
We would like to express sincere gratitute to the team of Law firm "Pravova dopomoga" and personally to Volodymyr Gurlov for professionalism and purposefulness in your work.
General director Skibinskiy V., Yokogawa Electric Ukraine Ltd.
Yokogawa Electric Ukraine Ltd. recommends Vladimir Gurlov and his team of lawyers as a reliable legal partner and advisor for foreign businesses in Ukraine...
Today, not every bank will agree to open an account for a crypto company. This is due to the specifics of the business area and, as a rule, insufficient regulatory policy of the country where the bank is located.
The most crypto-friendly banks are located in Britain, Germany, Gibraltar, Switzerland (Falcon Private Bank, Swissquote Bank, IG Bank, Hypothekarbank Lenzburg (Hypi)), Malta, Lithuania and Liechtenstein (Frick bank).
You may also like: Opening an Account to Register a Company Abroad
Requirements for companies that want to open a cryptocurrency trading account
Basic requirements for corporate clients who want to open a cryptocurrency trading account:
A business permit issued by a reputable and respected jurisdiction (if a license is required based on the specifics of the business);
Sufficient business experience (requirement for company directors and certain categories of engaged professionals);
Compliance with KYC requirement.
Basic requirements for the business:
A license (if it is required for a specific type of company activity, such as providing services to third parties, trading crypto on behalf of third parties, etc.);
A sound business plan;
Sound reputation of employees (education, experience);
Transparent ownership structure;
Deposit / irreducible balance (there are some exceptions).
As a reminder, companies are primarily screened by the bank in order to obtain a license.
To avoid the risk of your account being blocked one day by a bank (due to the lack of a license), we recommend:
either get a license right away (in case a country that requires a license is chosen);
or choose in advance a country that regulates cryptocurrency activity and does not require a license.
So, starting to register a cryptocurrency company with our clients, we firstly analyze the best jurisdictions and compare them with the Client's plans.
You may also like: Where Can a Ukrainian Entrepreneur Register a Crypto Company?
Peculiarities of opening a bank account for a crypto company abroad
It used to be quite easy for all cryptocurrency companies to open accounts at Estonian LHV, but now the policy there has become stricter. So in order to open an account, a company has to meet a number of certain criteria, which is often difficult to meet.
You can also consider the payment systems Revolut, https://vialet.eu or https://pervesk.lt/en/ .
Many people use American banks, but there are quite strict compliance requirements there, and not everyone will be able to meet them: https://www.silvergate.com or https://www.signet.com .
In addition, do not forget that many online platforms provide their checking accounts (Coinbase, Binance, Kraken, etc.). But you still need to have a separate bank account in order to put the initial share capital on it. Also, a regular account will provide asset protection (as opposed to storing money on a platform).
As we pointed out earlier, Gibraltar is one of the most advanced and flexible jurisdictions in crypto regulation.
In case of registering a company in Gibraltar, we recommend considering the following option.
In Gibraltar there is a company (online crypto trading platform) called Damex www.damex.gi . This platform allows you to swap crypto into fiat, and vice versa. You can open an account with Damex and at the same time with Turicum Bank www.turicum.com (the most popular bank in Gibraltar in terms of cryptocurrency services).
Damex also has an account with Turicum Bank, so all payments will take place within the same bank, and the risk of not passing KYC is leveled out. In Turicum Bank the entry threshold to open an account is EUR 500K.
Thus, the number of banks / EMIs that are willing to open an account for cryptocurrencies is limited. Those, which are ready, have quite strict requirements:
license availability;
irreducible balances;
company registration in a prestigious jurisdiction;
transparent ownership structure;
availability of AML policies
etc.
At the same time, if you decide on the jurisdiction for company registration, we can select several options and subsequently help you to open an account there.
Once you have decided on the jurisdiction and received the preliminary acceptance from the bank / EMI, it is advisable to coordinate the planned configuration (company jurisdiction + account) with the online platform (exchange) where you will be trading. This is necessary in order to subsequently easily pass the KYC.
Our lawyers will help you with:
determining the activity of the future company;
deciding on the necessity/non-need to obtain a license;
choosing a jurisdiction for registration of a cryptocompany;
supporting the registration of the company;
elaborating the necessary policies for the company (AML);
obtaining a license (if necessary);
selecting a bank and opening an account.
Check out our service fees here.
If you want to not just start a profitable business, but to do it safely, taking into account all the risks – contact our experts.
We are ready to help you!
Contact us by mail [email protected] or by filling out the form: