Open an account to register a company abroad
Cost of services:
from 500 USD
Choice of jurisdiction
from 2000 USD
Business relocation
from 500 USD
Bank account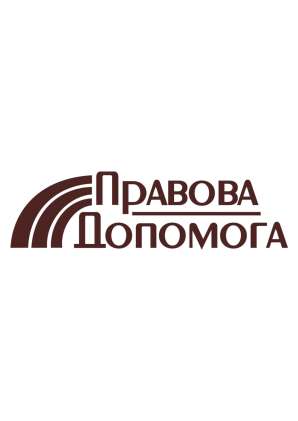 Reviews of our Clients
General director Skibinskiy V., Yokogawa Electric Ukraine Ltd.
Yokogawa Electric Ukraine Ltd. recommends Vladimir Gurlov and his team of lawyers as a reliable legal partner and advisor for foreign businesses in Ukraine...
L. Chervonyuk, LLC "Vitalux"
Vitalux company highly appreciates results of cooperation with Law firm "Pravova dopomoga", can characterize it as a reliable partner and based on personal experience is ready to recommend it to interested persons...
General Manager Stashkevych I.Y., LLC "Trading company" Rud"
We would like to indicate that law firm "Pravova Dopomoga" has become a reliable partner for legal services provision and we can recommend it as a team of qualified professionals who are easy and pleasant to deal with
G. Zeynep Kucuk, SANOVEL ILAC SAN. ve TIC. A.S.
Helped with the liquidation of a foreign representative office in Ukraine
Partner, Denis Y. Lysenko, Vasil Kisil & Partners
... we would like to express our respect and gratitude for the fruitful cooperation.
... our work on joint projects assured us of your high level of professionalism

General director I.Logvinenko , Bravo Airways
Bravo Airways company expresses its gratitude to law firm "Pravova Dopomoga" for high quality and timely provision of legal services.

President Tedeev E.S., Ukrainian wrestling association
Ukrainian wrestling association would like to express its sincere appreciation to the team of Law firm "Pravova Dopomoga" for mutually beneficial cooperation
Chief ophthalmologist of Ukraine, Oksana Vitovska, All-Ukrainian alliance of ophthalmologists
We would like to express sincere gratitute to the team of Law firm "Pravova dopomoga" and personally to Volodymyr Gurlov for professionalism and purposefulness in your work.
When opening an account for a company abroad, the first and most important thing will be:
the planned activity of the company;
the identity of the beneficiary.
We will tell you why these are the two main keys to the success of opening a business account abroad, and how exactly to prepare for opening an account. If you still have questions or you are ready to move from theory to practice, please contact our experts for personal consultation and assistance in opening an account abroad.
You may also like: Opening a Personal Account for a Citizen of Ukraine Abroad
Why is the type of activity important for opening a company account abroad?
Today banks in Europe and many other countries of the world have tacitly established a list of activities that they do not want to deal with. As a rule, these operations are considered high-risk, they need enhanced compliance, which in turn means that a bank employee will have to spend a lot of time checking documents and determining the economic effect of the operation, while the bank will only get a symbolic fee of 50-100 euros.
Such activities include:
payments under consulting contracts (provision of services);
loans;
payments under license agreements;
payments in connection with developments, etc.
The reason for particular interest in these activities is that previously it was possible to send money in any amount anywhere under the guise of these transactions, because it was quite difficult to confirm the fact that, for example, this or that service had been rendered. Now, due to stricter rules in the banking industry, this kind of transaction is treated rather cautiously.
This does not mean that opening an account for a company that provides accounting or legal services, for example, is impossible. It is possible. But the choice of banks will be limited. And if you accept payment for legal consultation services in the amount of, let's say, 100,000 euros - you will face some challenges. At a minimum, you will need to provide the bank with a memorandum or written statement, which must prove the claimed amount. This statement cannot be made "on the spot", because banks have compliance departments that are able to assess the value of service in order to check such operations.
At a minimum, you will need to provide the bank with a memorandum or written statement, which must prove the claimed amount. This statement cannot be made "on the spot", because banks have compliance departments that are able to assess the value of service in order to check such operations.
Opening a bank account can be problematic when the company's activity is very specific. For example, cryptocurrency trading. To open an account that allows you to service operations with cryptocurrency, the country of registration of the bank/payment system must recognize crypto as a currency at the legislative level. Today there are not a lot of such countries. Speaking about opening an account for a company that trades in cryptocurrency, we can consider banking institutions in the following countries: Malta, Germany, Gibraltar, Britain, Switzerland, Lithuania, and Liechtenstein.
Understanding the type of activity of our client's company, we select a suitable jurisdiction and bank for him, where opening an account will be optimally simple, and the bank itself will meet the goals of the client.
You may also like: Relocation of IT Companies from Ukraine in 2022
What is the procedure for verifying the identity of the beneficiary when opening an account for a company abroad?
The beneficiary is verified in two ways:
Checking the sources of origin of his funds (where the funds are earned from);
Checking whether the beneficiary is on sanctions lists (this is especially relevant for Russian citizens at the moment).
At the same time, it is much easier to negotiate with the bank if the beneficiary has a similar offshore business, i.e. an operating business in some other country, the company has a website, certain financial indicators are recorded in the balance sheet and confirmed over the years. In such a situation, the source of funds is clear to the bank.
On the contrary, it is much more difficult to communicate with banks when it comes to a startup or a beneficiary that has officially earned a small amount, but the company's turnover (as planned) is declared rather considerable to the bank. A bank will definitely doubt such a story and will "question" the client for a long time. In this case, you must be prepared to provide a maximum package of documents (ranging from an inheritance from his grandmother, and ending with real estate transactions, equities, etc.).
The fact of declaring income in the tax office and paying taxes on it in Ukraine (by the beneficiary) today does not play a decisive role in the bank's decision whether to accept the client. But one day everything will come to the fact that the "qualified client" (capital) will be considered only the client who can confirm the fact of paying taxes on their income.
In this context, let us remind you of the undeniable benefits of participating in tax amnesty, as discussed here.
Another important aspect that banks are now paying attention to is the reality of the business, i.e., its real presence in the country of registration (availability of the office, employees, etc.). This is important not only for banks but also for payment systems. Therefore, you must be prepared to show the bank at least an office rental agreement, and if the bank is not satisfied with this, it may ask for proof of the actual conduct of business in the premises. For example, it may ask for utility bills, employment agreements, and accounting statements of the employees, etc. This degree of verification is now actively practiced by, for example, banks in the UAE. Is it worth mentioning that here we are talking about the presence of the company's substance, and that this requirement has appeared in the financial laws of many countries in connection with the BEPS plan.
You may also like: New Rules for Application of Double Taxation Treaties
Can I buy a ready-made company with an "account" in the EU or another country?
Of course, you can. Would buying such a company help you? Not today. Previously, when banks turned a blind eye to clients and their operations, you could buy a company with an account and have a ready financial instrument within a couple of days. Now, if you buy a ready-made company with an account, you have to understand that you will face at least two problems:
The new beneficiary will have to pass KYC with the agents (and it is not certain that he will meet their requirements).
The new beneficiary will have to pass KYC at the bank where the company's account is opened - and that is even tougher than the agents' check. This is where most companies fail. If the bank does not like the beneficiary or the new activity of the company (because you're unlikely to sell toys, as did the previous owner of the company) - then the account will be closed. And such a company will not represent any value. And you buy it with a big markup, given that it will have a business history of several years (it is always more expensive than registering from scratch), and given the fact of having an "ephemeral" account.
In such a situation, we analyze our clients' needs and the situation in advance in order to offer them the best way to implement the idea of doing business abroad. We calculate the risks and assess the chances of our clients passing compliance.
Can I open an account for a company abroad remotely?
Today it is practically impossible. Banks prefer to meet the client in person. Only some payment systems accept the video conference format. But all the preparatory work and preparation for the interview can be done remotely.
Our account opening services include:
Assistance in choosing a bank.
Preliminary check of the beneficiary's eligibility for banks.
Preparation of the package of documents on the company and the beneficiary for the bank.
Assistance with the formation of the history of the source of funds for the bank. Preparation, and collection of appropriate supporting documents.
The description of the business model of the company, so that it would be acceptable to the bank.
Filling in the bank forms.
Assistance with customer identification at the bank (interviews).
Further: we can assist in preparing the necessary documents confirming the bank account transactions.
The cost of opening a bank account abroad can be found here.
Everything about tax optimization of doing business in Ukraine and abroad here.
We are ready to help you!
Contact us by mail [email protected] or by filling out the form: