Losses during transportation of petroleum products by train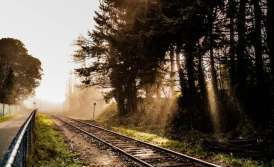 Nowadays the matter of indemnity to a consignee due to lack of gained or paid goods through underdone during loading into tank-cars, lost or theft on the railway is still topical in the market of petroleum products. In other words the problem the problem brings to the question: How I can struggle lack of the petroleum products which are delivered by the railway?
Reasons for lack of the petroleum products which are delivered by the railway for a consignee depend on a behavior of people who deal with pouring and transportation of cargo. A consignee is the last one in this scheme and he or she gets a cargo. That's why he or she always risks to suffer material loses – does not get a paid petroleum products in a full quantity.
If a consignee is not involved into processes of pouring and transportation of ordered petroleum products, a consignee does not provide his or her own security during transportation by the railway then a consignee can turn missed quantity of goods or money through a court. The last option is very popular. However, consignees not always manage to charge a cost of petroleum products' lack through a court.
As practice shows, courts refuse to satisfy consignees' demands because of two main reasons: not proving a matter of lack and appealing to an inappropriate defendant.
Not proving means that there are no any evidences and there is a wrong acceptance of petroleum products. These matters can lead to that fact that all documents which confirm a lack, in consignee's opinion, won't be recognized as appropriate evidences by court because they are composed in a wrong way.
We need to admit that the Instruction on the procedure of accepting, transportation, storage, release and accounting of petroleum products in companies and organizations of Ukraine approved by the Order of the Ministry of petroleum and natural gas of Ukraine, the Ministry of Economy of Ukraine, the Ministry of infrastructure of Ukraine, the State Committee on matters of technical regulation and consumer policy dated the 20th of May 2008 no. 281"/171/578/155 is the main legal act in this sphere.
So a consignee signs an agreement about transportation with the railway before transportation cargo by the railway.
According to the Article 1.2 of the Rules on composing shipping documentation an invoice is the obligatory written form of a transportation agreement which is signed between a consignee and the railway for the third party – a recipient. An invoice accompanies a cargo while transportation to a destination where it is issued together with a cargo.
According to the Article 28 of the Rules on accepting cargo before transportation an agreement is considered as a signed one since the moment of putting a calendar stamp in a composed paper invoice at the departure station or since the moment of putting a digital signature in a digital invoice by a railway's worker.
As a rule, a seller (manufacturer) provides a transferring of petroleum products to a transporter through the loading it into iron tanks. After commission examination and measurement a mass of petroleum products in a volume-mass method (if necessary) loaded tanks are bogged down and sealed up in the presence of a assignee of the railway station and representative of railway's security. At the same time a note about locking-filling equipment is composed. After this procedure bogged down and sealed tanks are weighted by a consignee's scales which must be verified legally.
We show you the process of cargo's preparation for transportation in schemes. The instruction no. 281 regulates the process of accepting goods in details. This procedure is not followed by a consignee properly and it leads that a sender-defendant and the railway-defendant can defend successfully in courts.
According to the Article 5.2.8 of the Instruction no. 281 responsible person stop to accept petroleum products and report a company's head immediately about lack of products which had happened from a consignee's fault and which exceeds a maximum permissible deviation between the results of weighting a mass of petroleum products by a consignee and a recipient after writing-off natural loses. At the same this person must keep received petroleum products and prevent their quality deterioration. After a recipient stops to accept goods he must call on a representative of a consignee for participation in this process and for composition an act of acceptance petroleum products by an application form no. 5-NP if an agreement doesn't have other clauses for this.
This act is composed immediately after acceptance of cargo and approved by company's management not later that the next day after its composition (Article 5.2.6).
However, recipients not always compose act by this form. Even if they fill in it then they often do it wrong. Defendants pay court's attention to this and eliminate a legal power of this document as an appropriate evidence.
Recipients don't follow term rules for notifications about lack and for approving act by an application form no. 5-NP.
Except it, the most popular arguments for defendants which courts like to consider are: an absence of a person who has an appropriate education, qualification and experience of work on matters of the procedure of acceptance and accounting petroleum products, in a compound of a selection committee; not providing evidences about verification of measuring instrument which had been used for quantification of petroleum products in tanks while acceptance.
We want to examine another reason for refusal to satisfy interests of a consignee. It is an appealing to an inappropriate defendant.
Every time when a recipient finds out about lack, he should pay attention to a state of petroleum product, tanks and locking-filling equipment.
According to the Article 1.5.11 of the Rules of transportation liquid cargo a consignor, who responsible for damage in a result of pouring cargo into dirty or inappropriate tank and for wrong using of it, defines suitability of tanks of every type of ownership and tank-containers for commercial targets.
A consignor also is responsible for correctness of overlay of locking-filling equipment.
The railway is responsible for technical state of tanks. In other words, if petroleum product was lost because of a crack in a tank then a carrier is an appropriate defendant and a consignor is the third party in court.
As follows, we can say that the process of pouring, transportation and acceptance of petroleum products is regulated by various legal acts. Signing of commercial agreements between manufacturers, consignors, carriers and recipients also has its own characterized terms which have to be analyzed while drafting a claim on charging the cost of shortage petroleum products. By the way, the procedure of calculating the cost of shortage is also regulated by the laws.
Considering abovementioned matters, we suppose that consignee who wants to win a litigation with a consignor and (or) the railway needs some professional legal support not only while drafting a claim but also while acceptance of petroleum products through their amount with a purpose to compose all documents correctly which will be appropriate evidences for consignee's damage.
This support can be provided by the law company "Pravova dopomoga".
We are ready to help you!
Contact us by mail [email protected] or by filling out the form: