How to make you will correctly in Ukraine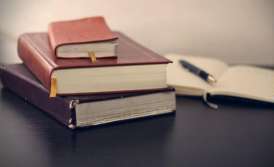 There appear more and more citizens that for some personal reasons do not wish their property to be inherited based on law. The only way to alter the procedure that is set by the legislation is to make a testament. But in order to secure enforcement of person's will upon his death it is required to draft the will appropriately, in the way that raises no ambiguous interpretations as well as to take care of avoiding its recognition as null in future.

Article 1234 of the Civil Code of Ukraine provides that only an individual that has full legal capacity is entitled to make a will. At the same time one should take into consideration the fact that a person can be recognized legally incapacitated or having limited capacity only based on court's decision that has been made prior to drafting of a will. But even if no such court decision was made there may be disputes regarding compliance of testament with a person's real will. We prepared a legal advice that highlights this issue.

Like any other agreement a testament must be in a form of voluntary act which complies with person's inner will. This is why a will can be recognized a void in court if it is proven that at the moment of drafting a testator was in condition which disabled understanding of his actions. In order to avoid it (and if there are some fears regarding possible contestation) one can undergo psychiatric examination prior to testament drafting and attach the results of such examination to the testament. After this it is unlikely that anyone will try to contest capacity of the testator at the time of the will drafting.

It is very unlikely that one can prove absence of other "will related" grounds for recognition of the testament as void (testament drafting under influence of hard conditions, fraud, mistake, etc.). But it is possible to avoid any doubts regarding it. For example heirs can be informed about testament drafting based on testator's will.

Will is a special order of an individual in case of his death (Article 1233 of the Civil Code of Ukraine). And therefore in accordance with Section 2 of Article 1234 of the Civil Code of Ukraine it is not allowed to make a will using the assistance of representative. But if a testator cannot sign his will himself then in accordance with Section 2 of Article 1247 of the Civil Code of Ukraine it can be done by another person on his behalf. A will can be written based on testator's instructions by a notary (Article 1248 of the Civil Code).

Testament must be drafted in written form which includes date and time of its drafting. Absence of date or time is a ground for recognition of such testament as void (exemplified by the decision of the Supreme Court of Ukraine number 6-15249sv09 dated 28.04.2010).

Testament must be notarized by a notary or other public official or public officer that are entitled to do so (representative of local authorities, head physician, head of detention center, etc.). In all cases when a testament is notarized by a person that is not a notary or a person representing local authorities Article 1253 requires presence of at least 2 witnesses.

Section 4 of Article 1247 of the Civil Code of Ukraine provides that a testament is subject to registration in Inheritance register in compliance with the regulations approved by the resolution of the Cabinet of Ministers of Ukraine number 491 dated 11.01.2011. In order to do so, a testator has to provide a registration application to a notary at the day when testament is drafted. Based on current judicial practice clashes between the date of testament drafting and its registration and/or notarization may serve as a ground for recognition of such testament as void (exemplified by the decision number 6-7184sv11 of the High Specialized Court of Ukraine for Civil and Criminal Cases dated 27.04.2011).

And while there are some serious requirements regarding form of a will its content may be different. A testator can give all his property or its share, heirs can be represented either by relatives or strangers, property can be bequeathed or there may be other conditions or obligations for heirs to comply with.

The only thing that cannot be done by a testator is deprivation of inheritance of persons that have the right to obligatory share of inheritance. These include under age children of a testator or those of legal age but are disabled, disabled widow/widower and disabled parents. They are entitled to at least half of what belongs to that based on the law.

And in order for heirs not to have arguments regarding inherited property due to unclearness of wordings or different approaches to their interpretations one should use assistance of professional lawyers when drafting text of his will.

This material was prepared by lawyers of law firm "Pravova dopomoga".
We are ready to help you!
Contact us by mail [email protected] or by filling out the form: