When do I need to open a representative office to sell goods or services in Ukraine?
Cost of services:
from 18000 UAH
Registration of a representative office in Ukraine
from 2500 UAH
Consultation of a lawyer on registration of a representative office in Ukraine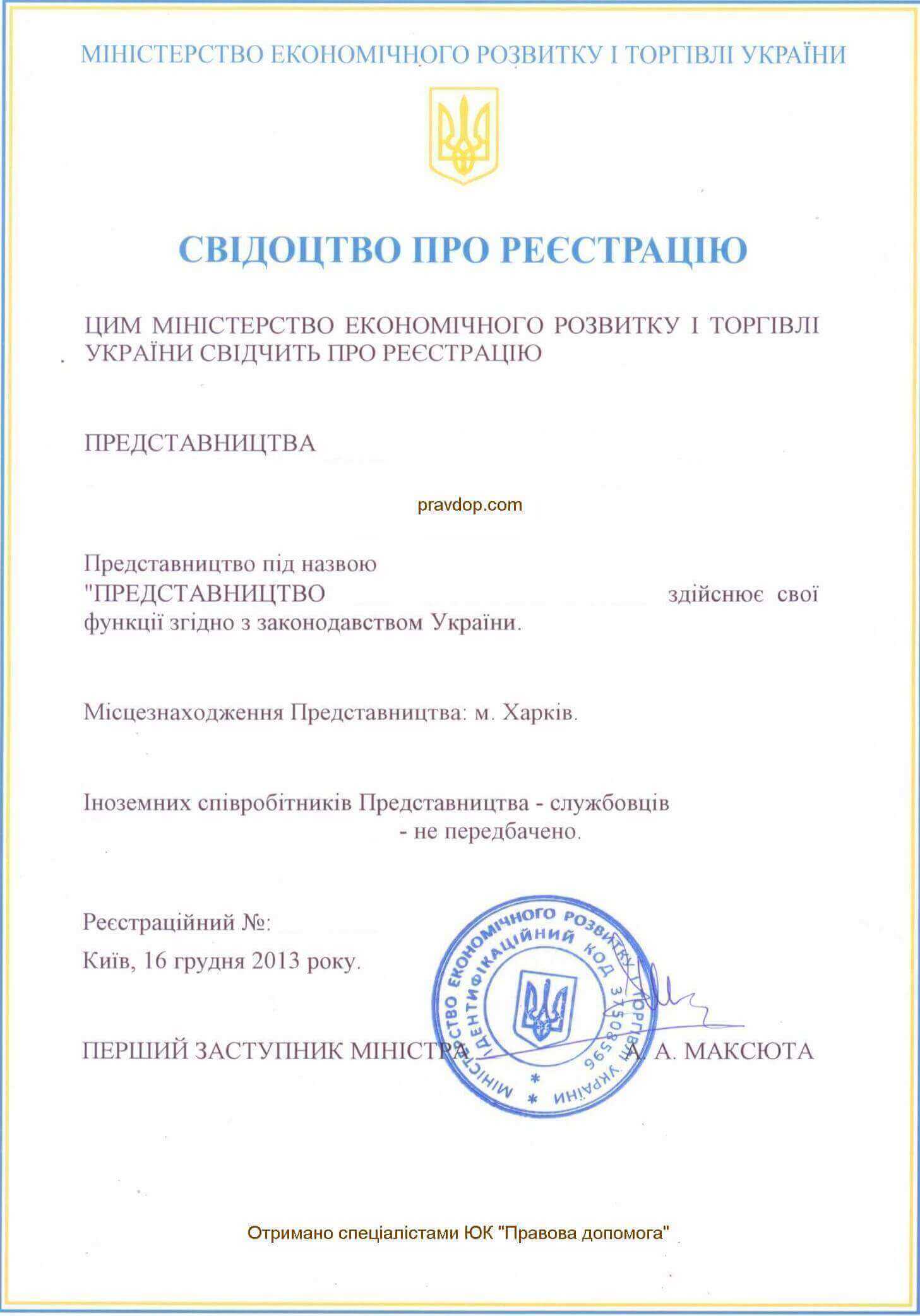 Reviews of our Clients
General Manager V. Abramov, PJSC "ORGREGIONPROEKT"
Upon requesting services of Law firm "Pravova Dopomoga" we received comprehensive information about representative office registration procedure, required resources and terms that helped us to assess the situation and finally reassure ourseves about the decision we made
When going to enter the market of Ukraine with their goods or services, many people ask the question: Do we need to start a representative office in Ukraine? After all, representative office is not the only way to enter the market of another country.
In this article we will elaborate on the cases when it will be more appropriate to start a representative office, and when it is better to find an alternative option.
Read also: Change In The Price Of The Representative Office Registration In Ukraine
1. Question 1: Do I need a license to sell products or services?
First of all, you should learn whether it is necessary to obtain a license to trade in your products or provide this type of services in Ukraine. For example, to trade in medicines, many types of solvents for paints and varnishes, and in general many types of chemical products, you need to obtain a license. And some types of cosmetic procedures also require a Medical License. The vast majority of types of licences are not issued to representative offices.
A few years ago, Ukrainian legislation clearly defined that the licensees shall be legal entities registered in Ukraine in the prescribed manner, as well as individual entrepreneurs. Now the law "On Licensing …" defines the concept of a licensee as an economic entity, which has obtained a license. This has given some reason to think that a license can be obtained by anyone who carries out economic activity in Ukraine.
However, if we analyze what a business entity is according to the legislation, it turns out that business entities include:
legal entities

that have been registered in compliance with the requirements of the Civil Code of

Ukraine

;
other enterprises (and the enterprises are legal entities), which have been registered in compliance with the requirements of the Civil Code (again of Ukraine);
other legal entities registered in the established order.
As we can see, the key requirement is the status of a legal entity, and a representative office is not a legal entity, and therefore has no right to obtain a license. Therefore, if you are going to sell products that are subject to licensing, it is better to register a limited liability company, where your company will be the founder.
You may also like: Hiring Employees With A Representative Office
2. Question 2: What to choose if your products or services are not subject to licensing?
In this case, in order to optimize taxation, it makes sense to establish a representative office.
Besides, the representative office has significant advantages, especially during the crisis: the risk of a raider seizure of the representative office is reduced to a minimum, since:
The representative office has no participants or shareholders, which means that there are no corporate rights here.
The representative office is fully subordinate to the company, whose structural unit it is. And chances to drive a forged power of attorney through the Ministry of Economic Development and tax authority, allegedly from a foreign company, are very minimal, despite the fact that such power of attorney shall be certified by a notary of the country of issue and, depending on the country, apostilized / legalized.
Please note! Choose the right type of a representative office: when establishing a representative office, you should pay attention to the fact that you need a permanent representative office to sell goods.
After all, there is also a non-permanent representative office, which is also called non-profit. It is created exclusively to represent the interests of a foreign company. You can find more information about the types of representative offices and the differences between them here.
It is also important to say that if you have no desire to control the process of selling products here in Ukraine, you can simply find a distributor and conclude a distribution agreement with it.
If you want to start your business in Ukraine and think about how to make everything right, don't hesitate to call us! We will help you find the best option.
We are ready to help you!
Contact us by mail [email protected] or by filling out the form: