Liquidation of the representation of foreign company by decision of the parent company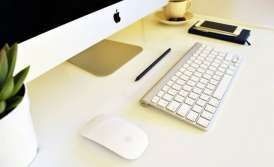 In the event if a foreign company took a decision to close its representative office in Ukraine, such decision, first of all, should be correctly executed.
The highest governance body of a foreign company is entitled to take the decision to close the representative office. This decision should also authorize the person who will deal with the closure procedure in Ukraine. Generally, the authority is granted to the head of representative office, but with the power of substitution to the third parties. Therefore, in Ukraine the head of this representative office will be able to delegated authorities to those who will deal with an issue of liquidation and deregistration of representative office in all required governmental bodies.
Following that, the closure procedure actually begins. Deregistration of taxpayers is the longest and most significant part of it. Though under the Ukrainian law an application for deregistration of taxpayers should be reviewed no later than within a month, in fact, the audit itself can be appointed for years. This is caused by the excessive overload of tax authorities and by the shortage of personnel who conduct audit. You should draw attention to yourself from time to time in order to appoint audit faster and to review the submitted documents within a reasonable period.
During the conducting of tax audit the inspector may ask to submit any document relating to the financial activities of representative office in the last three years. A clearance checklist is issued to the representative office once the inspector has carried out the audit and signed the tax audit act. The head (or authorized representative) of each tax service department must affix a signature in it confirming that there is no debt of the representative office before this department.
This procedure is completed by the issuance of certificate of taxpayers deregistration on form 12-OPP to the representative office. This certificate is valid for two months. This means that the representative office should deregister in the regional Custom House and in the Ministry of Economic Development and Trade of Ukraine (where the documents are reviewed within a month) during the specified period. The above-mentioned certificate 12- OPP is the one of the documents that are submitted to the Ministry of Economic Development and Trade. Thus, it is impossible to deregister in the tax service and in the Ministry of Economic Development and Trade at the same time. There is a specific algorithm of actions here.
Deregistration in statistics authorities is the final stage of cessation of representative office's business. Actually, this is the liquidation itself. The statistics authority excludes representative office from the corresponding registry, and then the representative office ceases to exist.
If you are interested in liquidation of foreign company's representative office in Ukraine for details of cooperation please call.
We are ready to help you!
Contact us by mail [email protected] or by filling out the form: