Our lawyer provides comments regarding areas and structure of premises that are used for medical practice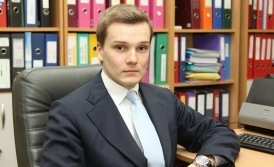 Searching for required premises is one of the first steps which a licensee have to do for opening a private medical cabinet or establishment a healthcare centre. There are no requirements for types of premises' ownership according to License regulations of a medical practice. It can be own private premises or entrepreneur can sign a lease agreement and use premises in order to that. So you must confirm right of ownership with appropriate documents.
But don't hurry to buy these premises or sign agreements because, firstly, you should find out about conformity of premise's structure and engineering equipment to laws of Ukraine. These requirements are regulated by license regulations of a medical practice, governmental architectonic and sanitary standards and other legislative acts.
We need to admit that laws' article on a medical practice can be divided into two groups - those which are applied to entrepreneurs and to legal entities and those which are applied only to LLC, companies and other legal entities.
The main requirements for medical cabinets
The common demand is that only uninhabited premises can be used for medical practice. At the same time, a usual apartment and premise in a residental house can be used but only if they were withdrawn from a residental fund. Institutions of infectious and phthisiatric profile are exceptions.

As a rule, medical, diagnostic and other healthcare institutions are located on the first or second floors. It is possible to locate them in basements, on mansard or other floors. These premises have to be capital. It is one of the main requirements.

Medical institution can be located within one premise and within diffrent separated buildings. If your medical center has different premises then you must put information about all of them into required documents.

Engineering equipment is a separate requirement for premises. There must be appropriate types of heat, light, water, air supply and sewerage.

Governmental Architectonic Standards regulate sizes and areas for medical cabinets. For example, dentist's cabinet must have an area not less than 14 square meters. At the same time it is enough 10 square meters for next dentist's chair according to explanations of the Ministry of Health of Ukraine.


Special requirements for medical cabinets
There are not only architectonic standards but also requirements about number and functional purposes for cabinets' of different medical specialties . For example, ophthalmologist's cabinet or centers must have not only cabinets for doctors but also "dark rooms". Absence of these premises with required area disables medical activity there.
Another requirement for legal entities is a cabinet of a head doctor or a head of healthcare institution. It is an obligation. So searching premises, you have to take into account that there must be 14-18 square meters for this cabinet.
A conclusion on sanitary and epidemiologacal survey of premises is also an important requirement. State body of sanitary and epidemiologacal survey can bring different demands for conformity of premises. That's why it is better to approve replanning and arrangement for cabinets with this state body.
You can download a
text of Governmental Architectonic Standards В.2.2-10-2001 "Medical institutions"
and find out detail information about requirements for area and number of cabinets.