It is no longer required to get pesticides license in Ukraine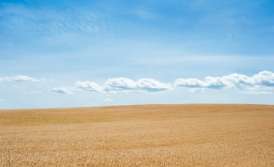 Pesticides licensing canceled in Ukraine
A while back, obtaining licenses for sale of pesticides was one of the most popular legal services in our law firm. However we ceased providing this service due to amendments and changes to regulation of this sphere of economic relations.
Due to the large number of requests, our company's lawyers have prepared the publication on the cancellation of the licensing requirements for the sale of chemicals that are pesticides or plant growth regulators.
In June 2015, the Law of Ukraine No. 222 as of March 2, 2015, which superseded the Law No. 1775 as of June 1, 2000, came into force and became the key regulatory act in the field of licensing of economic activities in Ukraine.
With the entry into force of this law, the number of activities subject to licensing was significantly reduced and the procedure for obtaining licenses was simplified.
Does the company that intends to carry out operations with agrochemicals, including pesticides, need to obtain the appropriate license?
The need to obtain a permit (license) for the activities related to the sale of pesticides and agrochemicals was set out in the para. 7, p.3. of Article 9 of the Law of Ukraine No. 1775. However, the abovementioned type of activities is not specified in the Article 7 of the Law of Ukraine No. 222 that stipulates a list of the activities subject to licensing.
Thus, according to current law of Ukraine, sale of these agrochemicals is no longer subject to licensing.
This statement is also confirmed by the fact that the Law of Ukraine on Pesticides and Agrochemicals, which regulates the operations with agrochemicals, has also been amended accordingly. In particular, the requirement to obtain the relevant license has been excluded from Article 9 of the said Law.
At the same time, the provisions of the Law of Ukraine on Pesticides and Agrochemicals and the State Sanitary Rules 8.8.1.1.2.001-98 on the requirements for storing pesticides in the appropriate certified warehouses remain in full force and effect.
Persons engaged in storage, use, sale and application of pesticides/agrochemicals shall obtain a permit (certificate) to work with such chemicals.
Business owners engaged in sale of pesticides should also note that according to the law of Ukraine, such business activities are subject to compulsory insurance.
Any failure to comply with the abovementioned and many other requirements provided for by the law may result in administrative and other liabilities.
Despite the fact that the requirement for licensing activities concerned with pesticides was canceled, business entities still sometimes face situations when they are required to have the appropriate license. For example, they are required to have the license when dealing with suppliers, especially foreign suppliers, as well as with some government agencies. The easiest solution to such misunderstandings is to provide clarifications to your contractors or regulatory authorities. If your partner still insists on a license, you can buy a licensed company.
We are ready to help you!
Contact us by mail [email protected] or by filling out the form: