Gas Supply Rules For Legal Entities In Ukraine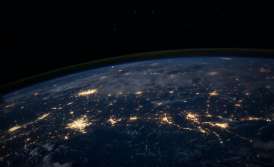 The natural gas market undergoes periodic changes as well as the electricity market. This is not surprising, as this is the position of European partners, and Ukraine has undertaken certain commitments under the European Union's Third Energy Package to improve the energy system and its administration.
Ukraine has borrowed international experience and introduced new mechanisms to manage its natural gas transportation and supply system. In addition, Naftogaz has recently conducted the complex unbundling process. And now the gas transportation company ("GTS Operator") is free of any pressure.
Today, there are enough transparent mechanisms for entering the natural gas market.
We will talk about how to join the natural gas market of Ukraine, as this is where the path of any gas supply business starts.

Stages of entering the natural gas market
In contrast to the electricity market, the Ukrainian gas market has fewer stages. However, they are somewhat more extensive.
Stage 1: Starting a company and obtaining the license.
In order to obtain the license, you must meet a number of requirements, such as:
To open bank accounts;
To have premises for customer service;
To develop a special website that will meet the licensing requirements and which is required to obtain a license.
Related article: Requirements For A Website To Obtain The Gas Supply License
Stage 2: Obtaining an EIC-code, the so-called identifier on the natural gas market. It can be compared to the identification code of a natural person.
Stage 3, in accordance with the Natural Gas Supply Regulations, is the signing of an agreement with the Gas Transmission System Operator (GTS Operator, LLC), which was established as a result of the previously mentioned unbundling.
After that, one can already think about supplying gas to actual consumers, but this is also the task of the gas transmission company. Although, if the GTS Operator is essentially a global gas transporter (through trunk pipelines), the Gas Distribution System Operators (the so-called Oblgaz) are local transporters by regions and cities, with whom it is also necessary to sign corresponding agreements on natural gas transportation.

You may also like: What Agreements Shall Be Concluded In The Gas Market
The final stage will be the completion of a number of formal steps that are vital to the company, such as:
Recruitment of appropriate staff;
Work in the natural gas trading system;
Signing of agreements with a supplier.
If you want to save time and money at all these stages, and perform them correctly and without excessive effort, don't hesitate to contact us. We can help you at any stage of your business registration.
We are ready to help you!
Contact us by mail [email protected] or by filling out the form: