Making Changes To The Electricity Or Gas Supply License
Cost of services:
from 45 000 UAH
Registration as an electricity market participant
from 75 000 UAH
European market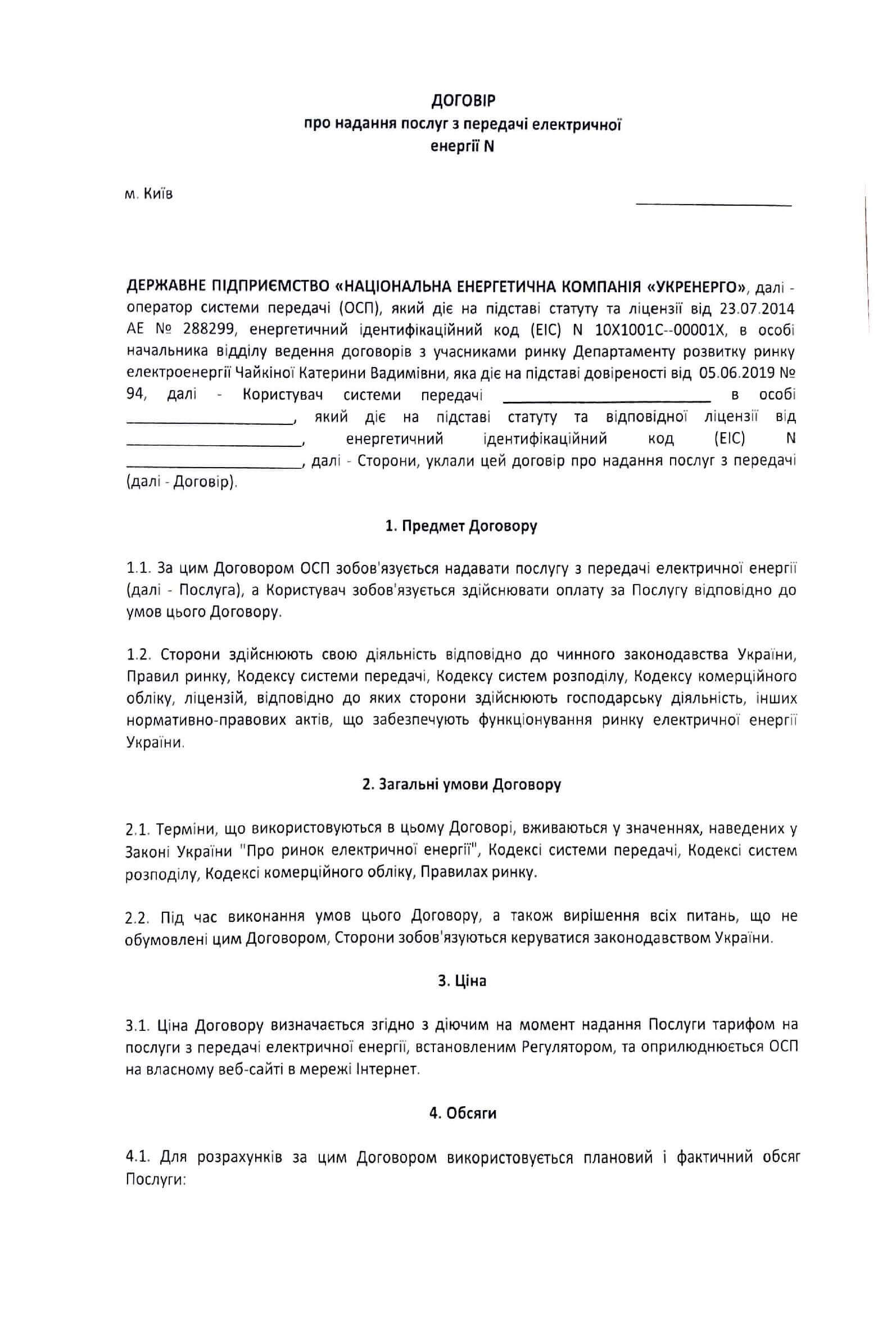 Reviews of our Clients
G. Zeynep Kucuk, SANOVEL ILAC SAN. ve TIC. A.S.
Helped with the liquidation of a foreign representative office in Ukraine
L. Chervonyuk, LLC "Vitalux"
Vitalux company highly appreciates results of cooperation with Law firm "Pravova dopomoga", can characterize it as a reliable partner and based on personal experience is ready to recommend it to interested persons...
President Tedeev E.S., Ukrainian wrestling association
Ukrainian wrestling association would like to express its sincere appreciation to the team of Law firm "Pravova Dopomoga" for mutually beneficial cooperation
Partner, Denis Y. Lysenko, Vasil Kisil & Partners
... we would like to express our respect and gratitude for the fruitful cooperation.
... our work on joint projects assured us of your high level of professionalism

Chief ophthalmologist of Ukraine, Oksana Vitovska, All-Ukrainian alliance of ophthalmologists
We would like to express sincere gratitute to the team of Law firm "Pravova dopomoga" and personally to Volodymyr Gurlov for professionalism and purposefulness in your work.
General director Skibinskiy V., Yokogawa Electric Ukraine Ltd.
Yokogawa Electric Ukraine Ltd. recommends Vladimir Gurlov and his team of lawyers as a reliable legal partner and advisor for foreign businesses in Ukraine...
General Manager Stashkevych I.Y., LLC "Trading company" Rud"
We would like to indicate that law firm "Pravova Dopomoga" has become a reliable partner for legal services provision and we can recommend it as a team of qualified professionals who are easy and pleasant to deal with
General director I.Logvinenko , Bravo Airways
Bravo Airways company expresses its gratitude to law firm "Pravova Dopomoga" for high quality and timely provision of legal services.

During its existence, any business may experience a situation when the company urgently or even now needs a firm that meets certain requirements (has a relevant permission, license, other document or has been registered for already a certain period of time).
In the American practice such companies are called "Shelf Corporations". In Ukraine, we have no precisely fixed concept of such companies yet
However, such option can protect your business from unwanted downtime and help to overcome many unpleasant situations. The only question that arises in the process of re-registration of such a company is how to make the necessary changes to the existing gas or electricity licenses.
There are also other case that may require you to make changes to your electricity or gas licence. Today we will have a closer look at this issue.
Related article: Energy Lawyer Consultation: Frequently Asked Questions
When do you need to register the appropriate changes to the company's data with the National Energy and Public Utilities Regulatory Commission?
Any changes related to the company's director, address or other contact details shall be registered not only in the Unified State Register, but also with the licensing authority (in this case, it is the National Energy and Public Utilities Regulatory Commission, hereinafter - the NEURC).
In addition, the need for making changes arises when it is time to change the director, address or other contact details of the energy company to improve efficiency or simply to replace the management with more qualified personnel.
The question of making the changes properly applies to any company that must obtain licenses from the NEURC, including licenses for natural gas and electricity supply, production, transportation and other related activities.
Related article: What Agreements Shall Be Concluded In The Gas Market
The procedure for making changes to a Gas or Electricity Licence
Pursuant to the Law of Ukraine "On Licensing of Certain Types of Economic Activity", a licensee is obliged to inform about any changes within one month, unless otherwise provided by the Licensing Regulations.
Here we clearly see the period of one month. However, today the NEURC applies a more complex procedure for the documents review.
Previously, the licensee submitted documents to the NEURC and the relevant changes were registered by the employees of the licensing authority within a few weeks. Recently, the internal procedures of the NEURC have been changed and from now on the changes are registered by the special commission, which holds a meeting approximately once a quarter.
What can such delays have an impact on?
In order to become an electricity or natural gas market participant, the applicants shall first wait until the National Commission registers the relevant changes. In such cases, in order to be able to continue trading in the desired resource (gas or electricity) as soon as possible, it is necessary to consult a qualified energy lawyer. Such a lawyer will be able to register all the necessary changes within the shortest possible time and advise on the best way of further inclusion in the electricity market.
You may also like: How To Minimize The Supplier's Responsibility For Electricity Imbalances?
One of the main problems is that the procedure for notifying the licensing authority of changes is not clearly set forth in any law or regulations, so the licensing authority reserves the right to decide on the documents to be submitted and procedure for their submission.
Based on many years of practical experience, our lawyers have developed the following effective scheme:
In order to notify the licensing authority of changes, it is necessary to file a notice, specifying a full list of changes.
Such a notice must be made in accordance with the requirements of the applicable law.
In addition to the notice, it is also necessary to submit a report on the details that have changed.
Please note! Pursuant to the law of Ukraine, the licensee shall be liable for failure to notify the licensing authority of changes and subject to a penalty in the amount from UAH 4,250 to UAH 8,500.
If you want to save your time and money, don't hesitate to call us. Our lawyers will make all necessary changes in due time, as well as provide legal assistance and support for the subsequent inclusion in the electricity or gas market.
We are ready to help you!
Contact us by mail [email protected] or by filling out the form: