What Authority Performs The Functions Of The Sanitary And Epidemiological Service In Ukraine Today?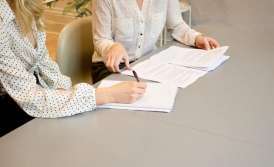 The Sanitary and Epidemiological Service (SES) is a state authority established more than 90 years ago, which has been used as an effective tool to counteract epidemics, disasters and harmful environmental impact throughout its existence.
With the restoration of Ukraine's independence, the functions of the SES were reduced to preventive control over economic activity and its results (created goods, technologies) for compliance with sanitary legislation. Indeed, in modern conditions, when millions of new names of goods and technologies are created every day and markets are full of "Made in China" products, the desire of the state to check ther safety for consumers is a normal reaction.
The result of such an inspection is the SES Certificate (Conclusion of the SES) - an official document certifying the conformity / non-conformity of the goods, object, technology with the established standards, which means the possibility for the entrepreneur to legally carry out the activity or sale of the products.



What's in place of the SES now?
In order to optimize the operation of state authorities, in 2015 the functions of the Sanitary and Epidemiological Service were transferred to the State Service of Ukraine on Food Safety and Consumer Protection, which has been fully operational since 2017.
Now it is the State Service on Food Safety and Consumer Protection that carries out sanitary and epidemiological expertise of products, goods, existing facilities (buildings, structures) and documentation. Depending on the "subject" of examination, a person should provide a certain package of documents.

You may also like: Product Certification In Ukraine
The reform was not limited to the creation of a new service, it also improved the control procedure over the sanitary and epidemiological service. However, the SES Conclusion remains its value and obligation to be obtained.
To learn more about the products subject to certification in Ukraine, as well as about the certification of cosmetic and medical products, see the Useful Information section.
Specifically:
Compliance With The Sanitary Requirements And Requirements For The Area And Structure Of Doctor's Offices In The Process Of Issuing The SES Certificate On Site Inspection
Obtaining SES Conclusion In Ukraine: Problem Projects From Our Practice
You can also get information about legal assistance in obtaining the SES Certificate in Ukraine on the page here or by contacting our specialists.

We are ready to help you!
Contact us by mail

[email protected]

or by filling out the form:
We are ready to help you!
Contact us by mail [email protected] or by filling out the form: