What is the adoption of Ukrainian citizenship, and how to go through this procedure?
Cost of services:
from 1500 USD
Obtain Ukrainian citizenship
from 200 USD
Consultation of a lawyer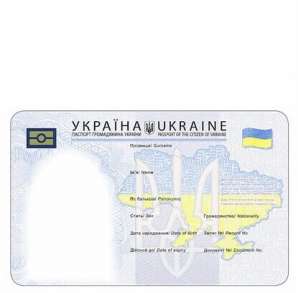 Reviews of our Clients
Partner, Denis Y. Lysenko, Vasil Kisil & Partners
... we would like to express our respect and gratitude for the fruitful cooperation.
... our work on joint projects assured us of your high level of professionalism

General director I.Logvinenko , Bravo Airways
Bravo Airways company expresses its gratitude to law firm "Pravova Dopomoga" for high quality and timely provision of legal services.

President Tedeev E.S., Ukrainian wrestling association
Ukrainian wrestling association would like to express its sincere appreciation to the team of Law firm "Pravova Dopomoga" for mutually beneficial cooperation
General director Skibinskiy V., Yokogawa Electric Ukraine Ltd.
Yokogawa Electric Ukraine Ltd. recommends Vladimir Gurlov and his team of lawyers as a reliable legal partner and advisor for foreign businesses in Ukraine...
General Manager Stashkevych I.Y., LLC "Trading company" Rud"
We would like to indicate that law firm "Pravova Dopomoga" has become a reliable partner for legal services provision and we can recommend it as a team of qualified professionals who are easy and pleasant to deal with
G. Zeynep Kucuk, SANOVEL ILAC SAN. ve TIC. A.S.
Helped with the liquidation of a foreign representative office in Ukraine
L. Chervonyuk, LLC "Vitalux"
Vitalux company highly appreciates results of cooperation with Law firm "Pravova dopomoga", can characterize it as a reliable partner and based on personal experience is ready to recommend it to interested persons...
Chief ophthalmologist of Ukraine, Oksana Vitovska, All-Ukrainian alliance of ophthalmologists
We would like to express sincere gratitute to the team of Law firm "Pravova dopomoga" and personally to Volodymyr Gurlov for professionalism and purposefulness in your work.
The intention of becoming a citizen of Ukraine may be fueled by many reasons: family ties, desire to reunite a family in the country, business or real estate, etc.
But obtaining citizenship is far from easy. To acquire citizenship you must have a ground - the reason for which you have the right to become a citizen of Ukraine. The most common reasons for obtaining Ukrainian citizenship are: by birth and by territorial origin.
But what if you have no grounds for citizenship? In this case you can obtain citizenship by the Decree of the President of Ukraine. Such a procedure is called "acquisition of citizenship", and today we will talk about it in more detail.
In the article we will consider the conditions under which you can apply for citizenship, the exceptions, the list of persons who cannot obtain the citizenship of Ukraine, we will list the stages and tell you how to minimize the possible risks and eliminate difficulties.
You may also like: Citizenship by Territorial Origin
Requirements for admission to citizenship by Presidential Decree
You can apply for citizenship by Presidential Decree if you:
1. Recognize and comply with the Laws of Ukraine and the Constitution of Ukraine;
2. Have submitted a declaration on absence of citizenship of another country or have submitted an obligation to terminate citizenship;
3. Have continuously resided on the territory of Ukraine for at least 5 years;
Note! The 5-year term does not apply when:
you have been married to a citizen of Ukraine for more than two years;
you have a refugee status. In this case you have to wait for 3 years from the date of granting asylum;
you entered the territory of Ukraine as a stateless person. Instead of 5 years, you have to wait 3 years from the entry date;
you are under contractual service in the Armed Forces of Ukraine - in this case you have to wait only 3 years from the start of the contract.
Please note! Continuous residence does not mean that you are not allowed to leave Ukraine. Of course, you can. You can leave Ukraine for private business for no more than 90 days at a time, and for a total of 180 days per year.
4. Obtained an Immigration Permit;
Note! This condition does not apply to persons who:
have official refugee status;
serve in the armed forces of Ukraine;
arrived in Ukraine before August 7, 2001 and have already obtained a Permanent Residence Permit here.
5. Have the level of proficiency in the Ukrainian language determined by the National Commission for State Language Standards. To confirm your language proficiency, you will need to take an exam. Since 2021 the rules for taking the exam have changed, now you can take it only in authorized institutions.
6. You must have legal, proven sources of subsistence. For this purpose, you can, for example, provide a bank statement confirming that you have money in your account.
Please note! In order to be admitted to citizenship, one must meet all seven points of requirements. It is true that the various points, as we have already given an example above, may have their own reservations and clarifications.
For example, there is a list of "exceptions". Thus, it is allowed not to fulfill the conditions listed in paragraphs 3-6, provided that you:
have special merits before Ukraine;
are of state interest to Ukraine;
obtained a Temporary Residence Permit on the basis of providing assistance to Ukraine in the fight against armed aggression on the part of the Russian Federation.
However, the situation may be reversed. Even meeting the requirements, a person who has committed a crime against humanity, committed a grave or especially grave crime cannot obtain Ukrainian citizenship.
You may also like: Confirmation of Child's Citizenship in Ukraine
Stages of admission to citizenship by Presidential Decree
The most important stage in acquiring citizenship is, of course, the preparation of a complete and correct package of documents. The documents must be submitted to the district migration service at the place of your residence.
The State Migration Service checks the correctness of the documents, prepares an application, and your task at this stage is to check the data indicated in the application.
Your documents must undergo an extensive list of checks, including verification by the Security Service of Ukraine, State Border Guard Service, State Migration Service, etc.
Following successful completion of all verifications, the Migration Service submits your documents to the Commission on Citizenship under the President of Ukraine, which prepares an application to the President and submits it to him for signature.
The last stage may be the longest: The President of Ukraine must pass a Decree on admission to citizenship. The person becomes a citizen of Ukraine at the date of signing a Decree.
The procedure is quite complicated and complex - one wrong action and your issue may remain unsolved. To minimize the risks, we recommend to check the documents thoroughly, prepare translations of all documents in a foreign language in advance, collect the full package of documents, be sure that all documents confirming the necessary conditions are up-to-date, all deadlines are met, and you have taken into account all details.
As for the translation of the documents - they must be certified by a notary. Please pay attention to the translation of the passport - all pages must be translated, even empty ones. And at the same time, the quality of copies of such translations must be very good, because in case the copies are unreadable, the Migration Service may reject the documents and you will have to prepare them and go through the procedure all over again.
Please note! The period of admission to citizenship is 1-2 years on average. If you want to move to Ukraine now, and stay here until you get citizenship, you can consider options for obtaining a Temporary or Permanent Residence Permit in Ukraine.
To avoid problems and unnecessary questions we recommend getting assistance from professionals, who have been engaged in such cases for many years, and have a clear understanding of the steps and requirements for successful citizenship acquisition.
We provide 2 types of services for acquiring citizenship: consultations and full legal support ("turnkey").
View the price of our services here.
Didn't find an answer to your question?
We are ready to help you!
Contact us by mail [email protected] or by filling out the form: