How quickly can one obtain citizenship of Ukraine during the war?
Cost of services:
from 1500 USD
Obtain Ukrainian citizenship
from 200 USD
Consultation of a lawyer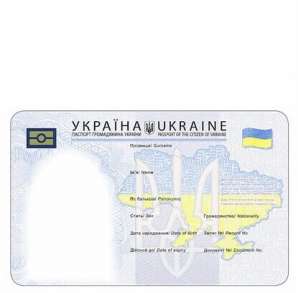 Reviews of our Clients
General director Skibinskiy V., Yokogawa Electric Ukraine Ltd.
Yokogawa Electric Ukraine Ltd. recommends Vladimir Gurlov and his team of lawyers as a reliable legal partner and advisor for foreign businesses in Ukraine...
Partner, Denis Y. Lysenko, Vasil Kisil & Partners
... we would like to express our respect and gratitude for the fruitful cooperation.
... our work on joint projects assured us of your high level of professionalism

Chief ophthalmologist of Ukraine, Oksana Vitovska, All-Ukrainian alliance of ophthalmologists
We would like to express sincere gratitute to the team of Law firm "Pravova dopomoga" and personally to Volodymyr Gurlov for professionalism and purposefulness in your work.
L. Chervonyuk, LLC "Vitalux"
Vitalux company highly appreciates results of cooperation with Law firm "Pravova dopomoga", can characterize it as a reliable partner and based on personal experience is ready to recommend it to interested persons...
General director I.Logvinenko , Bravo Airways
Bravo Airways company expresses its gratitude to law firm "Pravova Dopomoga" for high quality and timely provision of legal services.

G. Zeynep Kucuk, SANOVEL ILAC SAN. ve TIC. A.S.
Helped with the liquidation of a foreign representative office in Ukraine
President Tedeev E.S., Ukrainian wrestling association
Ukrainian wrestling association would like to express its sincere appreciation to the team of Law firm "Pravova Dopomoga" for mutually beneficial cooperation
General Manager Stashkevych I.Y., LLC "Trading company" Rud"
We would like to indicate that law firm "Pravova Dopomoga" has become a reliable partner for legal services provision and we can recommend it as a team of qualified professionals who are easy and pleasant to deal with
Obtaining citizenship in Ukraine is a lengthy procedure, especially due to Ukraine's desperate struggle for its territory and the preservation of the lives of its citizens. Today, in wartime conditions, many state authorities do not work, or work in a limited mode, as main forces and attention are concentrated on the protection of our country.
However, the number of those wishing to legalize their residence in Ukraine, including obtaining Ukrainian citizenship did not decrease, but even increased many times. Many are interested in two questions, Is it possible to reduce the procedure period and waiting period, and how to legally live in Ukraine without leaving the country?
We should say straight away that it is impossible to shorten the procedure, but it may be delayed, if you miss the deadlines, if your documents are improperly executed on the first try, if you don't constantly monitor your case with the migration bodies, taking into account the external situation.
We will tell you about those for whom the procedure for obtaining citizenship can go faster, and about the approximate timelines. If you are not interested in how, but who can do it, we offer our help. Our advantages:
Everything is in one place and comfortable - both full support of the procedure for obtaining citizenship, and the solution of any other issues in Ukraine: the acquisition of real estate, starting a business, marriage, etc.
All organization and responsibility for achieving the result is on us. You will have all the information you need laid out for you on the shelves. At the same time, to be in the information field, you do not need to waste your time and nerves.
For us, the main thing is your result. We even take on complex tasks: collection of documents for the grounds of citizenship through archives, courts, lawyer requests; obtaining documents for citizens of countries with problematic immigration, etc.
Leading lawyer - Chief Specialist of the Migration Service for over 10 years.
We will prepare at all stages - an interview at the Migration Service, at the border, at the consulate, etc.
If you have no chance, we will be honest about it and find an alternative solution.
You will be informed about renunciation of citizenship, the risks of dual citizenship, etc.
You may also like: Grounds for Obtaining Citizenship of Ukraine
How to determine the period for obtaining citizenship in Ukraine?
When you intend to obtain citizenship in Ukraine, and you wonder how long it will take, it is important to understand that the entire procedure can be divided into three stages:
The preparatory stage - the period when you prepare to apply and reach the point of application. On average, it takes from 2 to 3 years;
Submission of documents and waiting for their consideration - depending on the procedure and the grounds for obtaining citizenship, it can take from 3-4 months to 3 years;
The final stage - after obtaining citizenship you will need to renounce citizenship of another country, which takes 2 years.
Your time frame will depend on the following:
what stage you are currently at;
what grounds you use for obtaining citizenship;
what procedure you will use to apply for citizenship.
For example, the procedure is fastest for those who are entitled to citizenship by birth or territorial origin. Having such a ground, you don't need to previously reside in Ukraine for 5 years. This procedure is called acquisition of citizenship and it takes only 3-4 months following the date the documents are submitted.
The preparatory stage will be significantly reduced for those who are married to a citizen of Ukraine for more than 2 years. This means that the preparatory stage will take only 2 years, no need to live 5 years before the start of the citizenship procedure.
The application and processing of documents for citizenship will take place according to the procedure for admission to citizenship, and will last about 2 years. You can read about who can apply for citizenship under this procedure here.
In most cases, if you begin your life in Ukraine with a Permanent Residence Permit on existing grounds, but you don't have direct grounds for citizenship, you should prepare for a 7-8 year waiting period. To apply for citizenship you will need to reside in Ukraine for at least 5 years, and then go through a waiting period of 1-3 years.
Our migration law specialists determine exact terms and possibilities of living in Ukraine for every Client individually. You will be able to decide whether the procedure is suitable for you and which of the proposed options you want to use to legalize your residence in Ukraine.
You may also like: Documents for Obtaining Ukrainian Citizenship
How to stay in Ukraine while waiting for citizenship?
The easiest way to stay in Ukraine without leaving the country is to apply for a Temporary Residence Permit. Of course, you also need grounds for the permit, a list of which can be found here.
Since we are talking about citizenship, it is likely that you have grounds for a Temporary Residence Permit. If you have no grounds - you can apply for the Permit by registering a company in Ukraine and holding the position of the director therein.
In this case you can freely live in Ukraine for at least 1 year, preparing in parallel for obtaining citizenship. See details here.
The second option to stay in the country without leaving it will be extension of your stay based on submission of documents for citizenship of Ukraine. Depending on your plans and situation, we will choose the option that suits you best.
For an immediate guide to the cost of legalizing your residency in Ukraine, you may check the available service packages:
Obtaining a Temporary Residence Permit in Ukraine
Obtaining Ukrainian Citizenship
Our specialists will consider your situation and offer you the best option for achieving your goal.
Citizenship of Ukraine for residents of Moldova or Azerbaijan
According to statistics maintained by the migration authorities of Ukraine, in 2022, during the war, work on obtaining Ukrainian citizenship did not stop. And most of the cases of satisfying the application for the assignment of Ukrainian citizenship were for citizens of the Republic of Moldova and Azerbaijan. According to the same statistics, most cases of granting citizenship in Ukraine this year were based on the presence of a relative - a citizen of Ukraine or by birthright.
Citizenship of Ukraine for citizens of Moldova or Azerbaijan is issued according to the same procedure that we have covered many times in our materials.
How many years do you need to live in Ukraine to get permanent residence?
For those who start their stay in Ukraine without grounds for obtaining citizenship (have no relatives, were not born in Ukraine, etc.), there is a long but sure way to Ukrainian citizenship - through obtaining permanent residence. But there must be grounds for permanent residence, and the procedure for obtaining permanent residence itself takes at least a year. It starts with obtaining the Immigration Permit.
An application for an immigration permit can be submitted to the diplomatic or consular board of Ukraine abroad. That is why the period of residence in Ukraine is not important for obtaining permanent residence. The only exceptions are persons who have been identified as victims of human trafficking. In this case, you need to live in Ukraine for at least three years from the date of obtaining such a status. Stateless persons who have a temporary residence permit in Ukraine must live for two years from the date of recognition of their statelessness on the territory of Ukraine.
Persons who have served in the Armed Forces of Ukraine for three or more years will also be able to apply for permanent residence in Ukraine, for this, of course, you need to be in the service for these three years. But here the term of service is considered, and not actual residence in Ukraine.
In the case of marriage with a citizen of Ukraine, the period of stay in marriage is important, and not the place of residence during this period.
Important! An immigration permit can be obtained abroad, while applying for and obtaining a permanent residence permit can only be done in Ukraine.
Do you want to become a citizen of Ukraine and have grounds for it? Please contact us! We will help you to find the shortest way to your goal.
Didn't find an answer to your question?
We are ready to help you!
Contact us by mail [email protected] or by filling out the form: